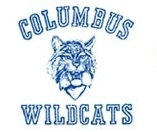 Momentum is building for the Columbus Community boys' basketball team, as they finished the regular season strong on Tuesday by downing Louisa-Muscatine 54-37.
The first quarter set the tone for the game with the Wildcats building a 16-7 advantage after eight minutes and the lead continued to grow in every quarter en route to the 17-point win. Eric Valdez paced the Columbus offense with 18 points, seven rebounds, and five assists. Bawi UK added 10 points and Mason Hodges recorded eight.
The Wildcats won three of their final six games to finish the regular season 3-18. They open up the class 1A districts Monday against Winfield-Mt. Union.