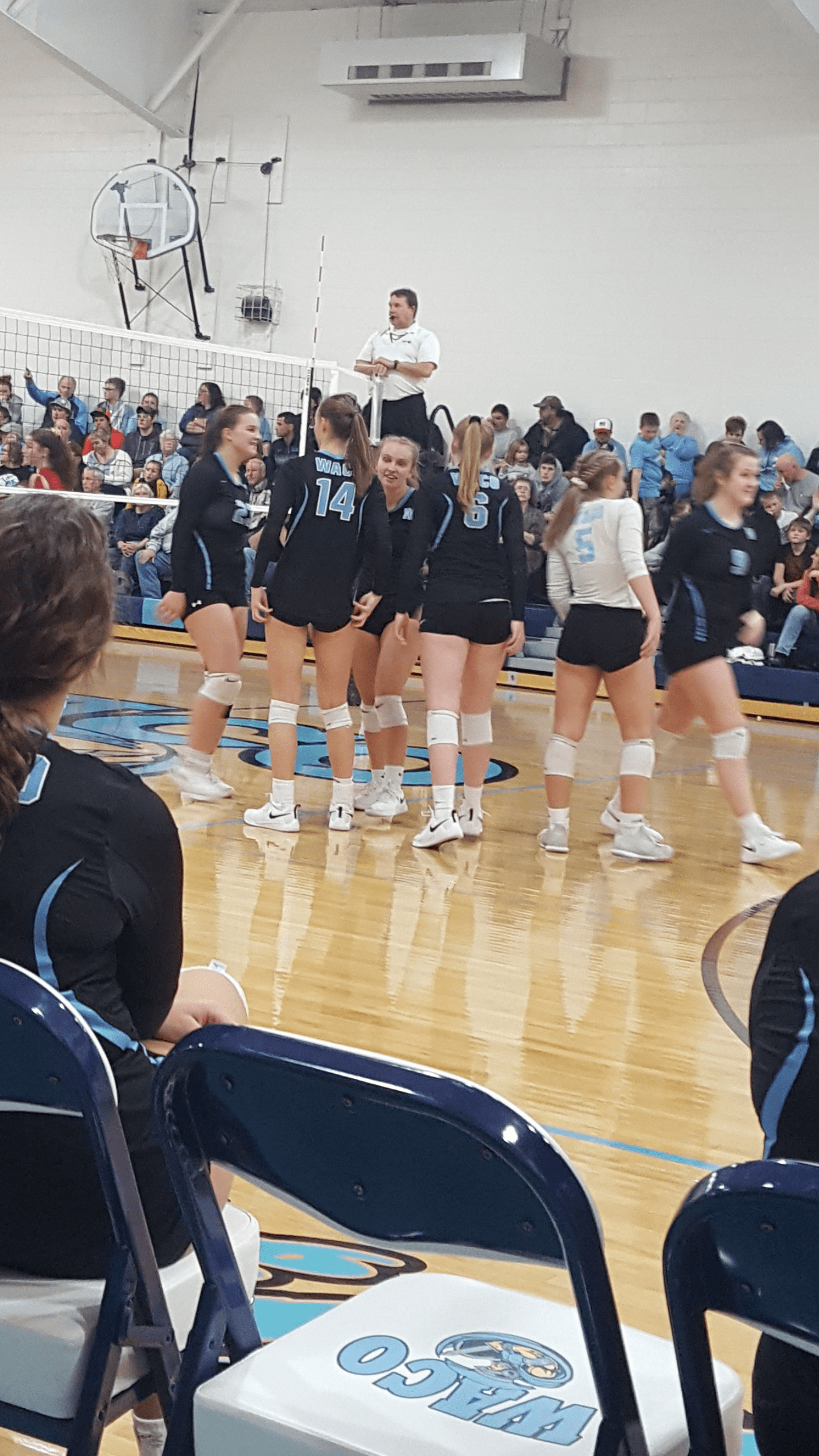 One KCII area volleyball team is still a live for a state bid, as WACO took one step closer with a three-game sweep of North Mahaska on Monday in a class 1A regional quarterfinal game.
In front of a packed WACO High School Gym, the Warriors were efficient taking set one 25-17 and set two 25-19. They gave the Warhawks no hope in the third racing out to a 7-0 lead and eventually took the match 25-14. Morgan Graber was a big reason why with 17 kills and Lona Farrier added 12. Laney Graber recorded 37 assists and Lela-Ann Fort garnered 18 digs. The team was 66 of 73 serving and head coach Jay Coble said it all started there. "I think our serving was really awesome tonight and once we figured out defensively what we wanted to do we took their tips away from their middles. Lela-Ann Fort was huge for us tonight in the back row. I think we served well, played good defense, and our serve reception was good enough."
The Warriors improve to 23-11 and advance to play at New London (28-8) on Thursday. The Tigers swept Keota last night and the Warriors split with them during the year.