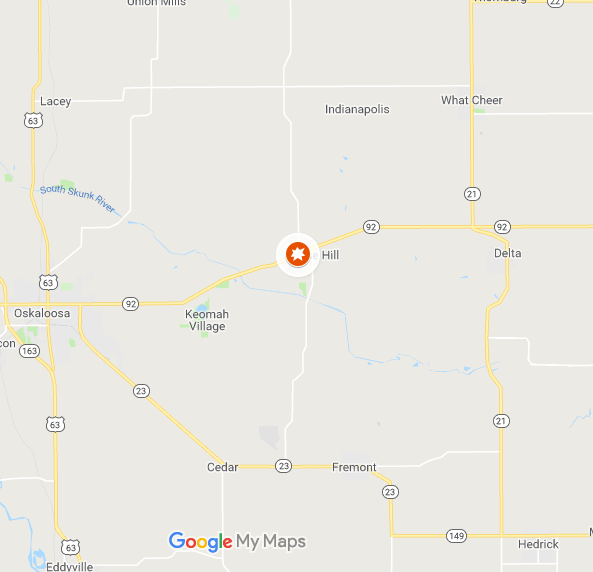 A Wellman resident was killed in a head-on collision in Mahaska County Monday. According to the Mahaska County Sheriff's Office, at 10:15 a.m. two vehicles collided on Highway 92 near the intersection of Urbana Avenue. A Chevrolet S10 pickup had crossed the centerline and collided head-on with a Mack semi tractor/trailer. The driver of the pickup was 32-year-old Chase Matthew VonLienen of North Liberty and the passenger was 40-year-old Bobbie Jean Milford of Wellman. Both were pronounced dead at the scene and taken to the State Medical Examiner's Office in Ankeny for autopsies.
The driver of the semi was 55-year-old Scott Anthony Wagg of Washington. He was uninjured. The pickup was a total loss and damage to the semi was estimated at $40,000.
The investigation is continuing. The Sheriff's Office was assisted by the Mahaska County Emergency Management Agency, Iowa State Patrol, Iowa Department of Transportation, Oskaloosa Fire Department, Barnes City Fire Department, Oskaloosa Police Department, the Mahaska County Secondary Roads Department, the Mahaska County Sanitarian, Mahaska Health Partnership Ambulance Service, and the Mahaska County Dispatch Center.