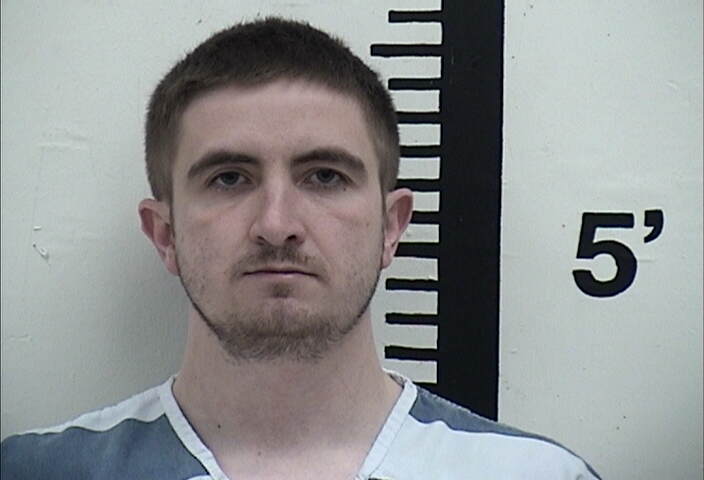 A Fairfield police officer was arrested Monday and charged with burglary. According to the Iowa Department of Criminal Investigations, 31-year-old officer Ryan Mills has been charged with burglary in the second degree, a class C felony, and booked into the Jefferson County Jail.
In November, staff at the Veterinary Clinic in Fairfield suspected shortages of a narcotic from their inventory and began an internal investigation. A staff member observed Mills enter and leave the clinic prior to business hours. This information was reported to authorities and Fairfield Police Chief Dave Thomas immediately contacted the Iowa DCI Major Crime Unit to conduct the investigation due to the conflict of interest. On January 1, while he was on duty, Mills was seen entering the veterinary clinic. Shortly afterwards, he was interviewed and during a search of his personal property, evidence of the burglary was recovered. He was immediately placed on administrative leave pending the outcome of the investigation.
Prosecution of the case was referred to the Washington County Attorney's Office to alleviate any potential conflicts of interest. The case was investigated by the Iowa DCI, the Fairfield Police Department, the Jefferson County Attorney's Office, and the Washington County Attorney's Office.