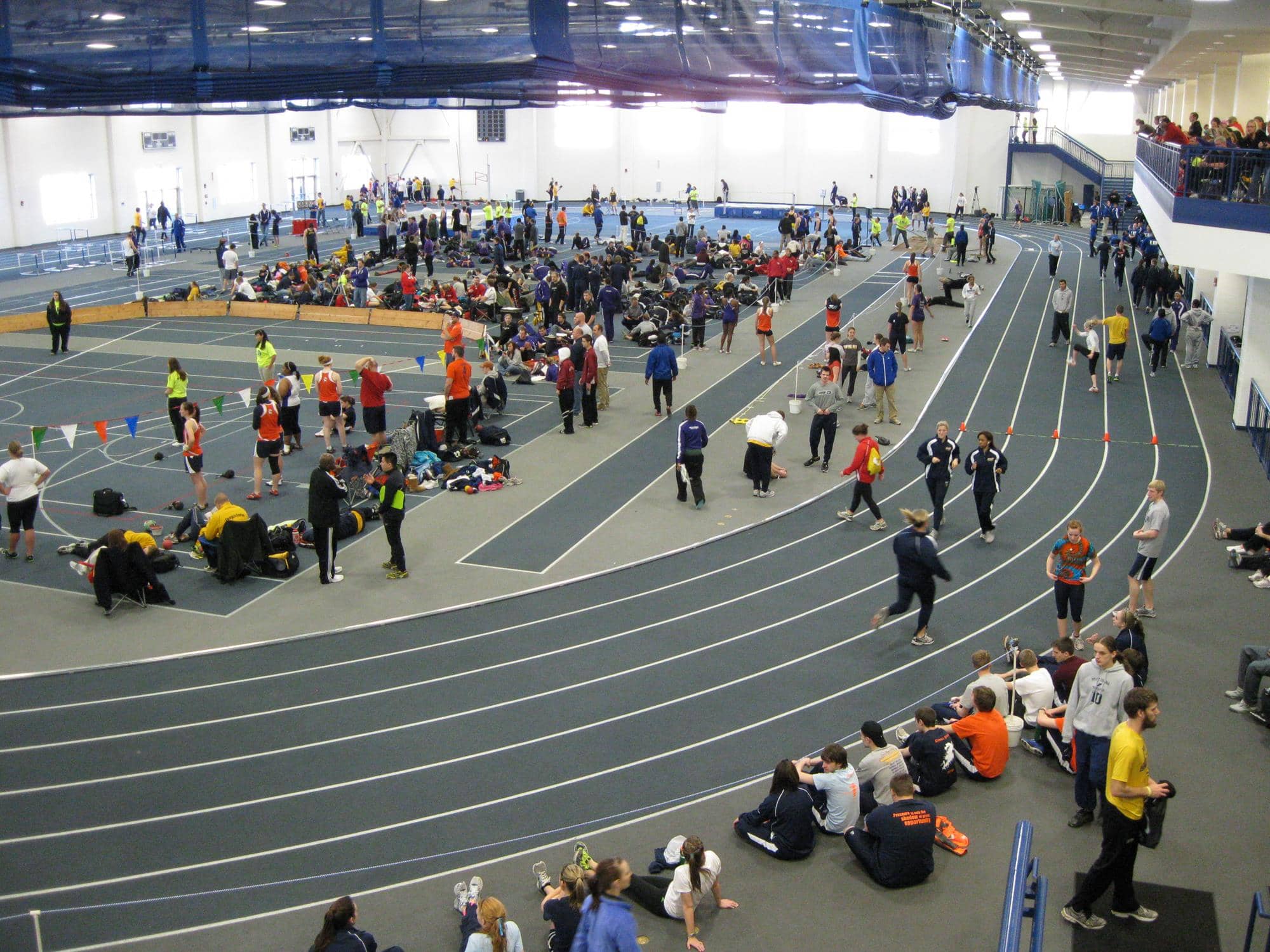 Photo Courtesy of the University of Dubuque
Several area high school track and field teams will be headed to Central College in Pella today, with many making their season debuts either today or tomorrow at H.S. Kuyper Fieldhouse in the Central Indoor Invitational. One team who has already started the season is the Washington Demon boys, and they'll look to keep some early momentum going tomorrow. Washington finished third in Class 3A team scoring at the IATC indoor state meet, and Ethan Patterson and Alec Ulin led two boys' relay teams to victory at Wartburg College on Tuesday. Fellow senior Elijah Morris will look to continue his title defense of a state title by winning again in the 400-meter dash.
A pair of Southeast Iowa Super Conference teams will get the track season going in Pella today, including the Highland Huskies. Junior Sarah Burton is back in Riverside after reaching the Class 1A state championships in both the 100-meter dash and the long jump. Highland also returns state qualifiers in sprinter Mackenzie McFarland, thrower Jessica Kraus and relay runners Logan Bonebrake and Tyler Thompson for their senior seasons.
The other Super Conference team starting their track season today will be the WACO Warriors. Hurdler Simeon Reichenbach, thrower Odee Shtefanchuk and runners Braden Spain, Mason Miller and Ellah Kissell all qualified for state as juniors and return. Relay runners Mackenzie Vradenburg, Halle Sherman and Isaac Oswald also rejoin the Warriors.
The Lone Tree Lion girls will get their first chance to hit the track today, which means sophomore runners Rylee Shield and Vivian Zaruba compete for the first time since qualifying for state in their debut seasons last year.