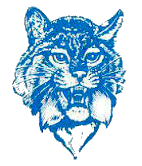 The Columbus Community Wildcat volleyball team responded from an early deficit to defeat the Lone Tree Lions in four sets Thursday evening. Lone Tree took the opening set 25-19, but Columbus bounced back by winning a back-and-forth second set 25-23. The Wildcats rolled from there, winning the next two sets 25-14 and 25-21.
Columbus got a huge night from senior setter Sara Vela, who finished with three kills, 33 assists, four aces, four blocks and eight digs. Senior outside hitter Victoria Howell lead the Wildcats with 12 kills and added two aces and five digs. Wildcats freshman hitter Jessica Del Rio piled up 11 kills, while sophomore Aracely Garza added six kills and nine digs. Senior libero Isabelle Lagunas had a match-high 29 digs, and senior Miriam Ruvalcaba provided a spark to the offense with seven aces.
Columbus improves to 3-18 while Lone Tree falls to 3-15. The Wildcats are next in action Tuesday night at Louisa-Muscatine, while the Lions return to play Monday evening at Danville.