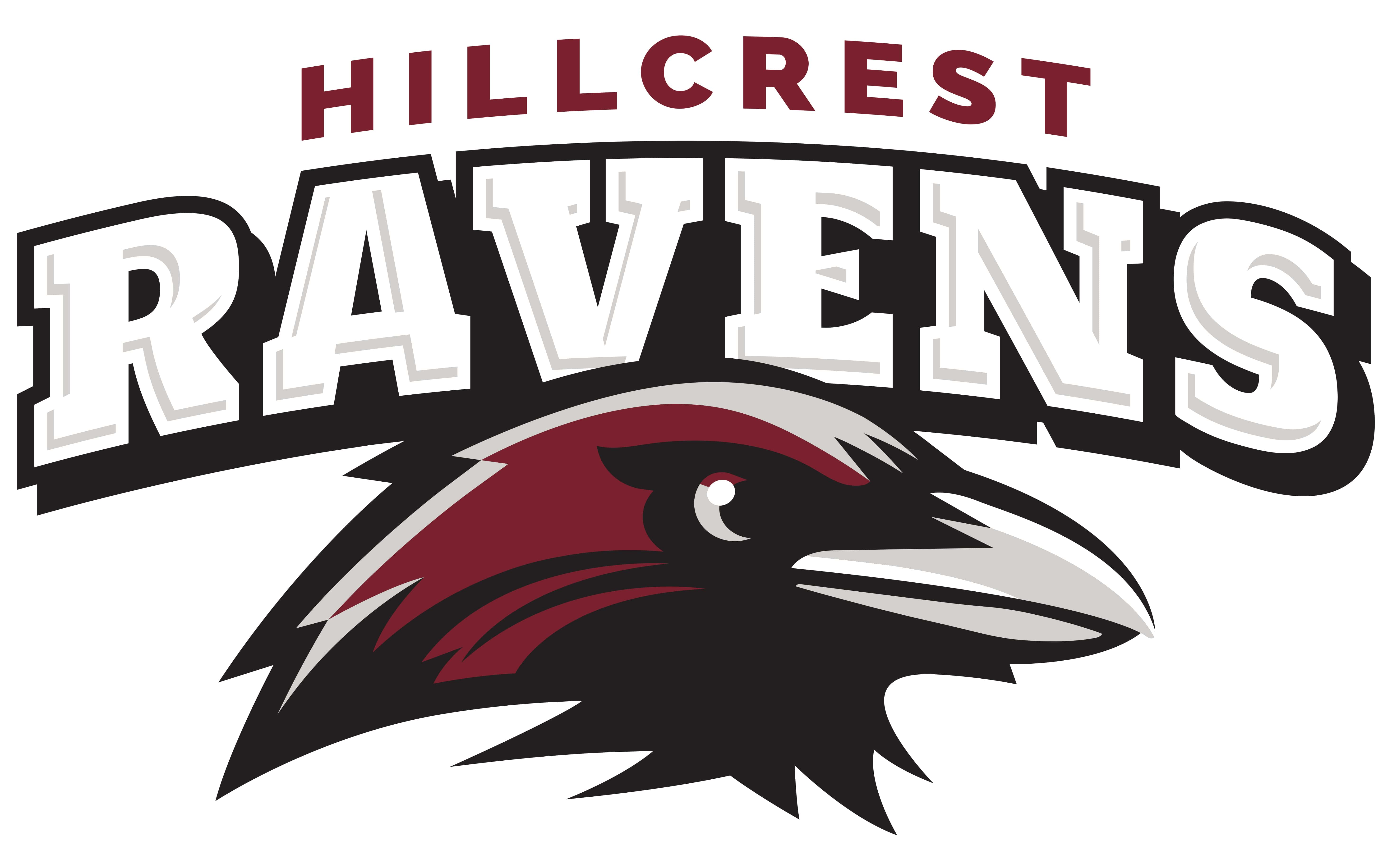 The sixth biggest story for Hillcrest Academy athletics from the recent academic year takes us through an overview of success for the Raven boys athletic programs. The Hillcrest boys cross country team placed 10th at the Southeast Iowa Superconference meet October 7th, led by senior Collin Miller with his career best finish of 19th at Wapello.
The Raven boys basketball team was 15-7 overall with a 12-4 mark in the Superconference North Division for third place. After starting the season with a loss to Mediapolis, the Ravens reeled off wins in 12 of their next 14 games including a December 11th home win over Rivermont Collegiate 63-26 that served as the 700th in the career of legendary coach Dwight Gingerich. On December 17th, the Ravens topped Pekin in Packwood in an instant classic 60-59 in overtime. In the contest with the Panthers, the Ravens trailed by 10 in the second half and were led in the comeback by Grant Bender's historic night where he posted a game high 26 points, including the game winning shot, 25 years to the day, after his dad, assistant coach Stephen Bender, scored 26 in a game at Pekin. Luke Schrock and Seth Ours also had a dozen points each in the win. The Ravens were also winners January 22nd over Bellevue Marquette Catholic 53-50 in overtime with Josiah Beachy scoring 11 points and Aiden Krabill 10. Bender was a first team All-Superconference selection, Schrock and Ours were second teamers and Krabill and Jace Rempel were named conference honorable mention.
On the soccer pitch, Hillcrest was 6-9 overall and 5-4 in the Superconference. Two of their biggest wins included a 5-1 come-from-behind victory over Danville where they trailed 1-0 at intermission before storming back on goals from Jesse Blossom, Grant Bender, Micah Gerber, Diego Ramos and Jorge Canchola along with a 7-0 win over Wapello on senior night in Kalona. Against the Indians, Aiden Krabill had one of his three shuts outs in goal and the Raven scoring was led by a Gerber hat trick and three Bender assists. Ramos, Krabill and Canchola were named second team All-Superconference, Gerber and Seth Ours were honorable mentions.
On the baseball diamond, the Ravens finished 12-11. They rode a five game winning streak through the first round of the playoffs. Key victories included a 15-11 win at Pekin June 3rd with Grant Bender recording three hits, Jace Rempel three RBI, Luke Schrock, Josiah Beachy and Mason Bender two hits each and Beachy and Mason Bender two RBI apiece. The Ravens came out on top June 30th in a walk-off win over Danville. After losing an 11-0 lead late to the Bears, Hillcrest forced an eighth inning and then watched Rempel send everyone home with a three run bomb. In the first round of the playoffs Hillcrest got by Grand View 11-2 at Highland behind a seven run sixth inning with Luke Schrock driving in three on three hit. Seven different Ravens were honored by the Superconference with Liam and Luke Schrock and Ours named first team, Rempel and Bender second team and Beachy and Noah Miller honorable mention.
Tune in Monday when we start the top five section of our Hillcrest countdown with a look at the girls athletic programs snapping losing streaks.