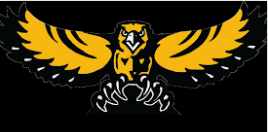 The Mid-Prairie boys and girls of summer open the final week of the regular season with River Valley Conference bouts in Kalona and Wellman against the Durant Wildcats. The Golden Hawk softball team is 13-12 on the year after a pair of top ten non-conference losses Friday to No. 1 in Class 3A Mount Vernon 10-2 and No. 10 in Class 5A Linn-Mar 4-1 at the Linn-Mar/Alburnett Tournament. On the year, the Hawks are hitting .330 as a team with seven players over .300 led by Madeline Schrader at .474. She is tied with Sydney Knebel with a team high 15 RBI. Dakota Mitchell leads Mid-prairie with 34 total hits and 20 runs scored. In the circle, Knebel and Landry Pacha have worked 134 innings with a four ERA. Durant is 9-16 on the year and 6-5 in the River Valley. They also played at the Linn-Mar/Alburnett tourney over the weekend where they dropped contests to No. 6 in Class 3A Northeast Goose Lake 7-2 and No. 8 in Class 5A Pleasant Valley 13-0. On the year, the Wildcats are hitting .285 with five players over .300, led by Aly Happ at .464 with 26 hits and 19 runs scored. Bailey Kraklio leads the team with 15 RBI. In the circle, The Wildcat ERA is four with Kylie Schult working 97 innings with a 2.37 ERA. Mid-Prairie won this matchup earlier in the season 4-1.
The Golden Hawk baseball team will face off with Durant for Senior Night. The Hawks are 13-9 after a 17-7 extra inning win at Camanche on Thursday. For the year, Mid-Prairie is hitting .288 with Cain Brown leading the way at .389 with 28 total hits and 26 runs scored. Dylan Henry has the team lead with 21 RBI. The Mid-Prairie staff has an ERA of 4.21 with Brady Weber at 2.56 and a 3-1 record. Bowen Burmeister, Brock Harland, Collin Miller and Karson Grout all have multiple wins. Durant is 12-7 this year and 9-6 in the RVC. They beat Tipton 4-3 in their last contest. The Wildcats are hitting .274 this season with Ben Orr at a team best .500 including 24 RBI. Ethan Gast has scored a Wildcat high 21 times with 32 hits. Durant's team ERA is 3.57 with Orr a perfect 3-0 with a 1.57 mark. Drake Shelangoski is also 3-0. These two teams met in Durant earlier this year with the Wildcats scoring a comeback 5-4 win.
Mid-Prairie will honor seniors Will Cavanagh and Tyler Helmuth during the evening. You can hear all of the action live tonight on AM 1380, FM 102.5 and KCIIradio.com, from Paul N. Bailey Field in Wellman, beginning with the Washington HyVee Pregame Show at 6:30 and first pitch at 7p.m.