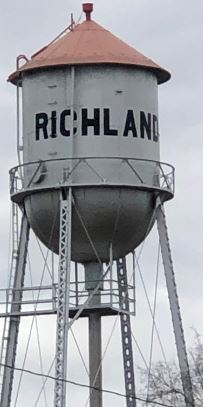 The Richland Community Club will present a fireworks display on Saturday July 2. A local band will be performing and local baseball and softball teams will be selling concessions before the display.
Flashing Thunder will be conducting the presentation.
Secretary with the Richland Community Club Alisa Tolle shares, "They're (Flashing Thunder) out of Northern Iowa. They put on our display last year as well and we believe they've done a good job so we've put forth money again to have a nice display which should run around half an hour, and hope families can enjoy it."
Tolle adds that they try to keep the presentation around 20-30 minutes. The display will start at dusk in Alumni Park.