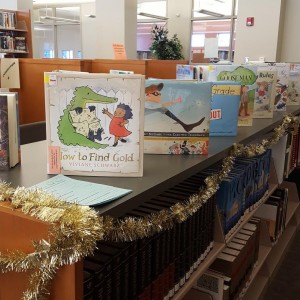 Summer reading programs will begin soon at both the Wellman-Scofield Public Library and the Kalona Public Library. 
Lisa Lundstrom, Children's Librarian for Wellman-Scofield, shares the start date and some of the fun kids can experience, "So our kick-off is May 31, it's a Tuesday at 4:30 pm and we are going to be having the 'Cold Blooded Red Head' at the Park's and Activities Center and she brings with her some reptiles. So, we're going to have reptiles for the kids to see and touch a little. And we're also going to ask those people to sign up and we're gonna maybe have a craft or activity too, just to kind of educate the kids then."
The Kalona Public Library's kick-off is June 14. Youth Services Director Olivia Kahler shares some of the excitement coming up, "We have a professional juggler and stilt walker coming to the library for the evening of Tuesday, June 14, that will also be the day that my registrants can pick up the reading log they're going to need, the t-shirt that comes along with signing up for the reading program and some other goodies that might be helpful along the way."
To register for the Wellman or Kalona programs, visit this story at kciiradio.com. In Wellman, call the library at 319-646-6858 and in Kalona 319-656-3501.