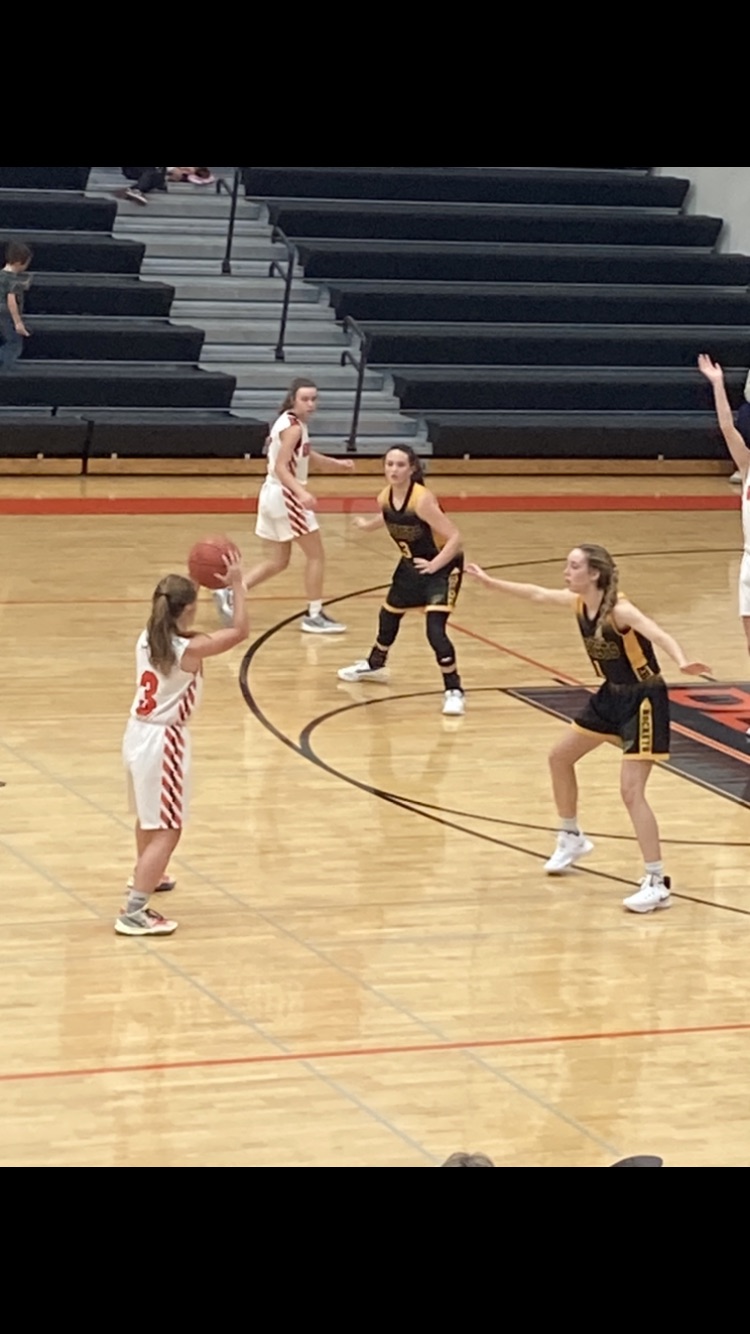 The new campaign started up for the Washington girls' basketball team on Monday when they welcomed Eddyville-Blakesburg-Fremont and the road Rockets handled the non-conference affair by a 58-27 final score. 
As heard on KCII, the Demons kept the Rockets in check for much of the first quarter trailing just 11-6 after one. A 16-2 run in the second allowed EBF to create some separation for a 30-15 lead at half and a 15-2 third quarter quickly put the game out of reach. The Rockets never connected from long range in this one, but they didn't have to having found success in attacking the rim in transition and taking advantage of the Demon press. Molly Shafer was a Demon killer finishing with a game-high 18 points for EBF. Washington was led by Kaylin Long's nine points while Kendall Hinrichsen and Audrey Anderson added four. 
Demon Head Coach Shannon Rugg assessed his team's performance. "We were trying to push the ball down the floor and get the ball inside. We showed signs of that, but weren't consistent enough. I am happy with the effort that we played with we just need to execute better. We are trying to get up and run and right now we are just sped up a little bit. We just need to play more basketball and get used to playing at that speed."
Washington starts the winter up 0-1 and they get back on the court Friday, December 3rd against Fairfield in a doubleheader that can be heard on KCII.