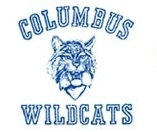 The girls basketball season commenced for Columbus Community on Monday with a trip to Cardinal and the home Comets pulled out a 49-25 victory in the Southeast Iowa Super Conference cross over game. 
A slow start doomed the Wildcats by trailing 16-2 after one and 33-8 at intermission. They did win the second half by a 17-16 tally, but never threatened to draw closer. Three Comets were in double figures led by Cynthia Albert's 11. Columbus was paced by Sera Vela's 12 points and six steals. Lily Coil added six points and Libby White brought in seven rebounds. Cardinal was plus 15 in the turnover margin and out rebounded the road Wildcats 33-27. 
Columbus starts the winter 0-1.