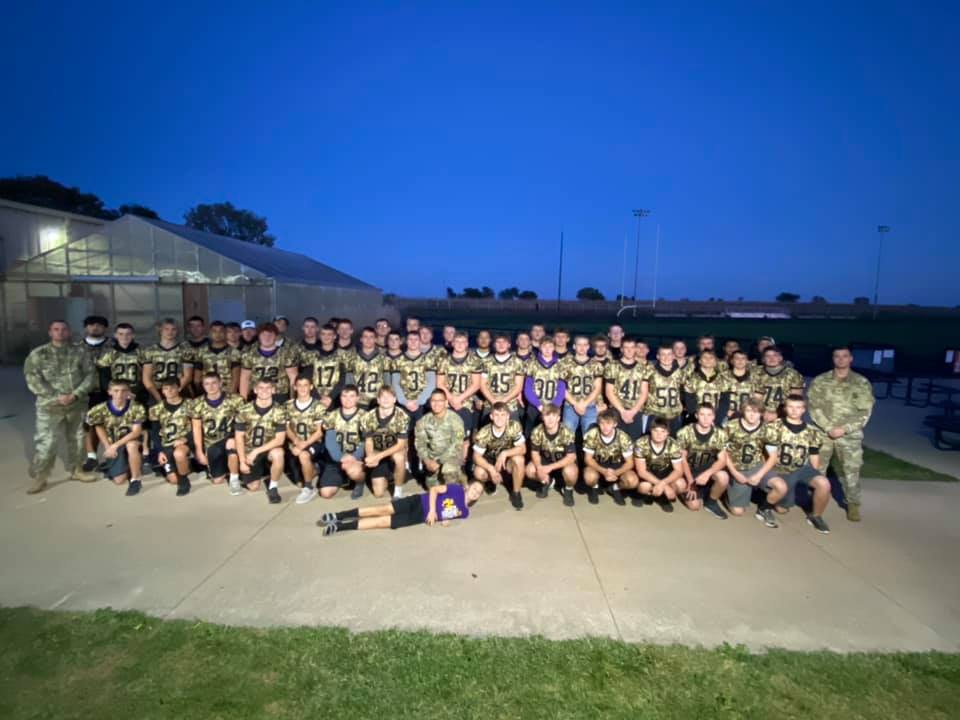 The second consecutive perfect regular season was wrapped up on Friday for the Sigourney-Keota football team when they rolled Van Buren 49-0 on senior night and military appreciation night.
The Cobras made it apparent early that a letdown was not going to happen, as they hurried out to a 35-0 advantage after one and 49-0 at the half before subbing in the reserves for the majority of the night. A total of 10 players carried the rock for a total of 350 rushing yards led by Cade Molyneux with 10 touches for 121 and two touchdowns. Colten Clarahan took a 58 yard rush to the house and also managed a 30 yard pick-six defensively. Other scores came from Levi Crawford and Cole Clarahan on the ground and Evan Vittetoe on a punt return. Molyneux and Karson Weber each recorded four tackles. 
Head Coach Jared Jensen tells KCII Sports it was good to get a lot of guys involved. "It was good to come out and take care of business early and get some other players in. That was good from an experience standpoint and allowed our starters to get some rest. A lot of guys carried the ball and defensively we were able to rotate a lot. We feel really good how we ended the regular season."
S-K concludes the regular season 8-0 and has a first round class 1A bout hosting Durant (2-6) on Friday. 
Photo Courtesy of Sigourney-Keota Football Social Media