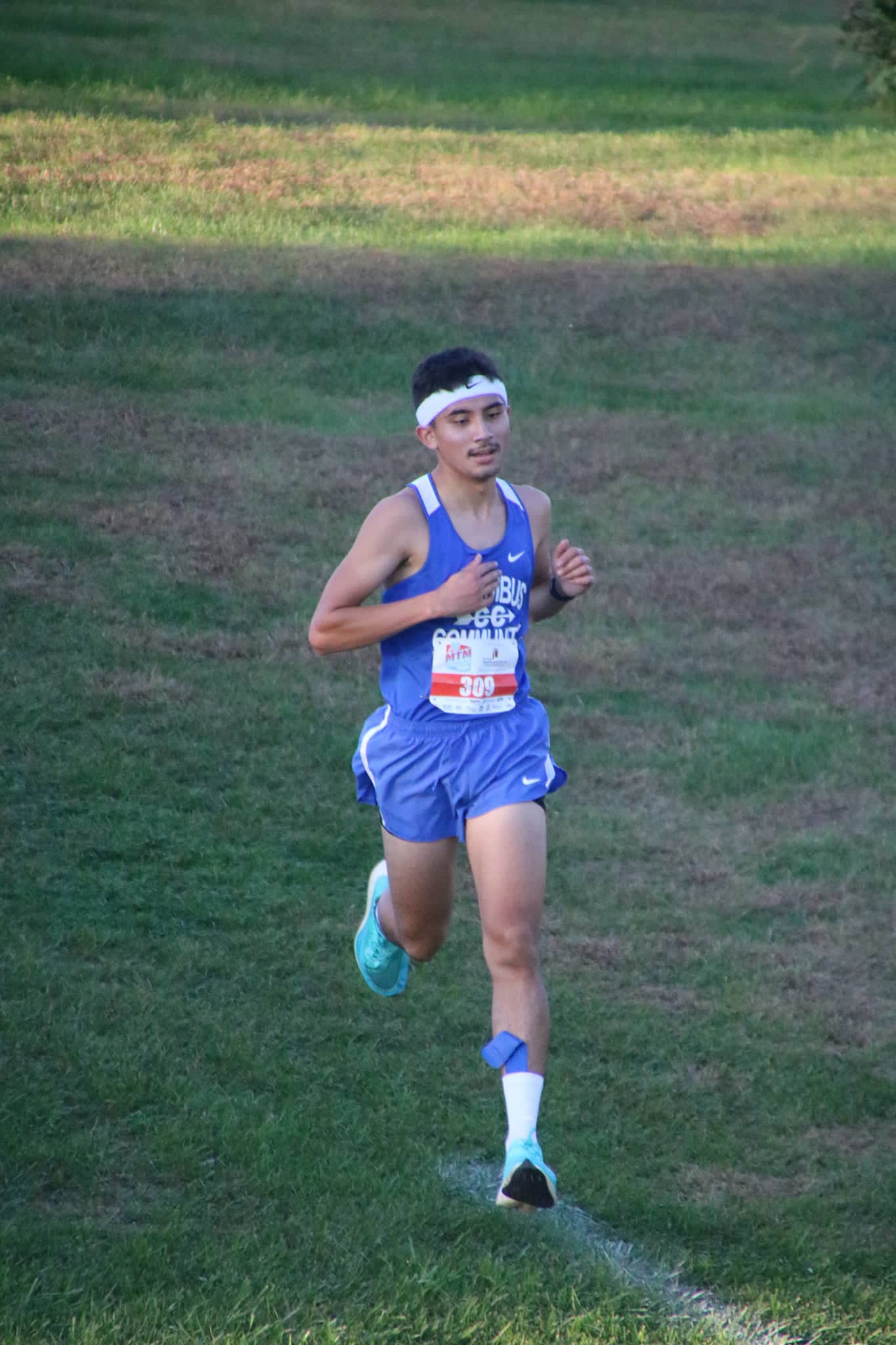 For the third year in a row, the Mike Jay Cross Country Invitational went through the home squad when the Columbus Community boys' nabbed another meet title at Cedar Crest Country Club. 
The Wildcats dominated the scoring by placing first out of five with 29 points and Winfield-Mt. Union was second with 57. Seniors Freddy Vergara, Isaac Acosta, and Mason Hills-Carrier enjoyed their last run on the home course by leading the team with Vergara in second (17:34) out of 43, Acosta fourth (18:23), and Hills-Carrier in seventh (19:08). All five scored runners cracked the top 12 with Damian Vergara finishing ninth (19:19) and Tim Hills-Carrier was 11th (19:27). Winfield-Mt. Union was led by Gabe Hemsworth in fifth (18:28) and Kohlby Newsom in sixth (18:58). Lane Scorpil was 13th (20:01), Ty Scorpil 23rd (21:13), and Jeff Maish 25th (21:22). No other area team had enough for a score, but WACO was led by Isaac Rich in 20th (21:02) and Highland's Carlos Valenzuela was 21st (21:08). 
The Columbus girls nabbed third place with 57 points compared to Cardinal's 48 and Pekin's perfect score of 15. Freshman Ariana Vergara paced the squad in 11th (24:38), Kimberly Gonzalez 14th (25:23), Averi Sipes 20th (26:08), Frannie Sosa 29th (28:00), and Alexa Alcala 33rd (31:40). WACO's McKenzie Vradenburg was 22nd (26:27) and Winfield-Mt. Union's Maggie Hutton was 32nd (30:41). 
Full results can be found below. 
Picture Courtesy of Columbus Community Social Media