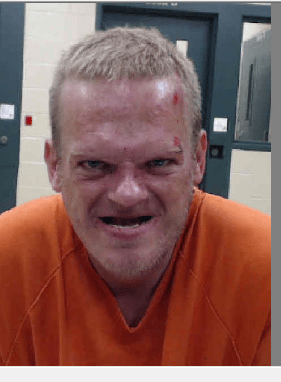 A Davenport man has been sentenced to prison for a Louisa County incident.
Through a plea agreement 30-year-old Timothy Dickinson was convicted of a lesser class C felony controlled substance charge and eluding, a class D felony. Dickinson must serve  up to 10 years in prison for the controlled substance charge and a five year sentence for eluding concurrently. He must pay $2,025 in fines. Dickinson was originally charged with possession of methamphetamine with intent to distribute, a class B felony, and charges of assault of persons in certain occupations, an aggravated misdemeanor, and operating while under the influence and interference with official acts, both serious misdemeanors dismissed. 
The charges stemmed from a June 9th pursuit that included the Wapello Police Department, Louisa and Muscatine county sheriff's offices, and Iowa Department of Transportation. The chase reached speeds exceeding 110 miles per hour, and in trying to evade stop sticks Dickinson lost control of his vehicle and crashed into a Muscatine County Deputy Sheriff's vehicle which resulted in minor injuries to the deputy standing nearby. Dickinson was fleeing law enforcement due to multiple outstanding sex offender registry violation arrest warrants.