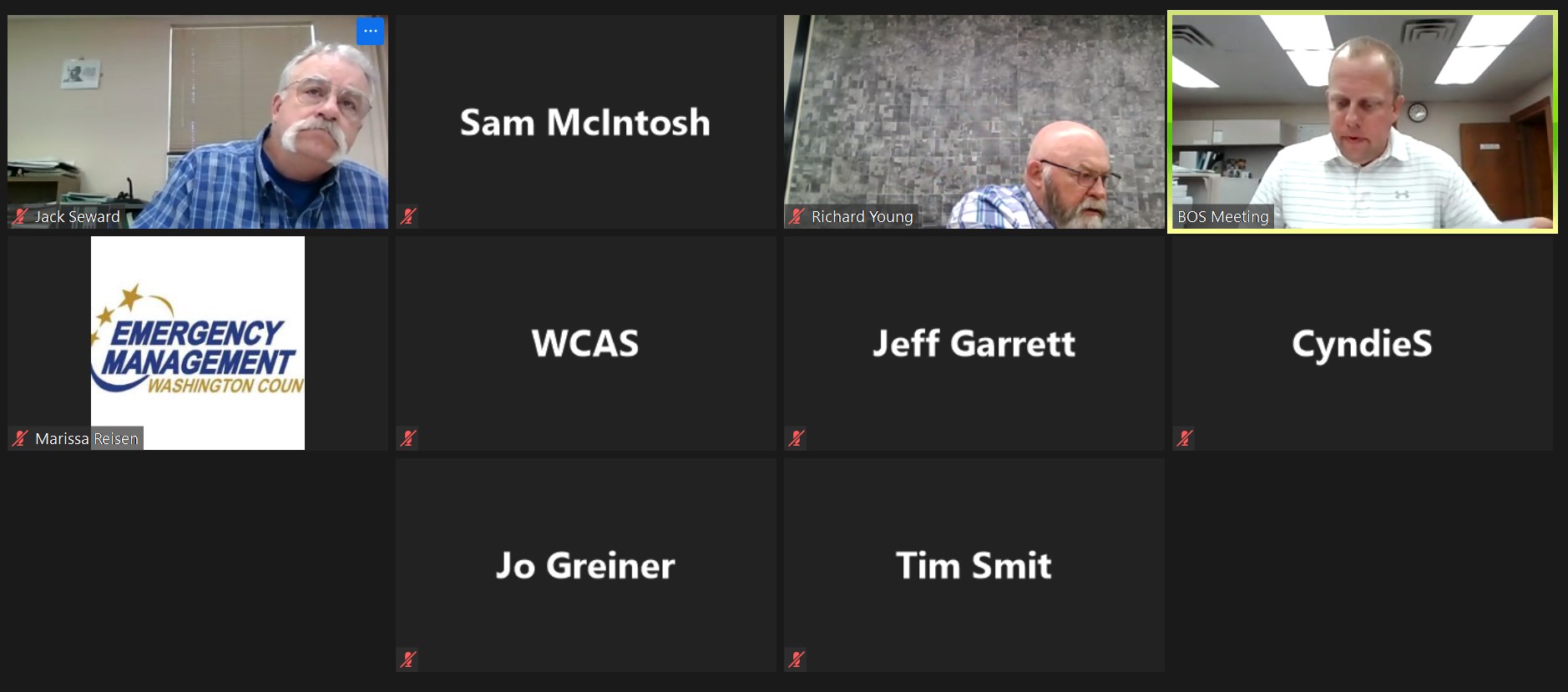 The Washington County Board of Supervisors awarded a bid for a road grinding project Monday.
The board met on Monday instead of Tuesday this week due to the special election, and a bid opening was held at 8:30 a.m. prior to the meeting. Three bids were submitted for the work to be done on West 18th Street in Washington. County Engineer Jacob Thorius says he estimated the project to cost between $125-130,000, and the bids came in at about $82,688 from West Fork, LLC. of Victor, about $107,700 from Cedar Falls Construction Co., and about $129,368 from Diamond Surface, Inc. of Rogers, Minnesota.
Thorius says West Fork, who they've hired before, reached out to him a few weeks ago looking for work, and their ballpark estimate for the project was $110,000. Thorius comments on the bids, "Those two numbers are in line of where if we were to bid this in a normal timeframe and you've got a lot of other work out there and people are already planning for their schedule here that's where it's at. It benefits you when contractors are looking for work, because they don't want to lay anybody off. We did this last year with some culverts on 290th, we got fantastic numbers because a contractor was looking for work."
The board approved Thorius' recommendation to award the contract to West Fork. The project is being done through a 28E agreement with the City of Washington in which the city will be charged for the county providing services in proportion to the work being done in the city limits, which is 23.6%.