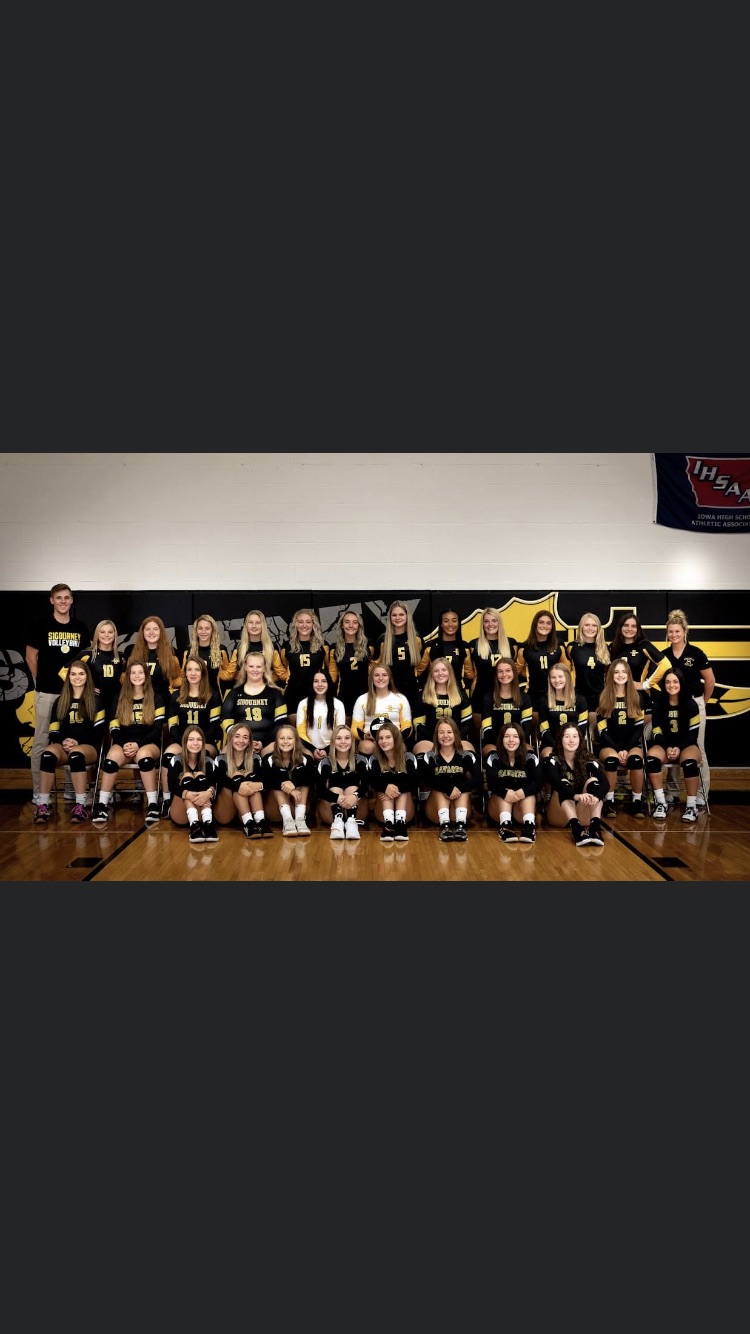 Gaining momentum is what the Sigourney volleyball team is accomplishing, as they won their third straight last night with a sweep of visiting South Iowa Cedar League foe English Valleys (3-8).
The Savages won the conference showdown with set scores of 25-20, 25-11, and 25-19. Macy Fisch paced the team with four kills and Brookelynn Hemsley recorded 17 assists. Emma Hammes had three blocks at the net, Madelynn Hornback registered 11 digs, and the team connected on 59 of 69 serves with one ace. 
Sigourney improves to 6-5 and they hit the road to face Iowa Valley (2-12) on Thursday.