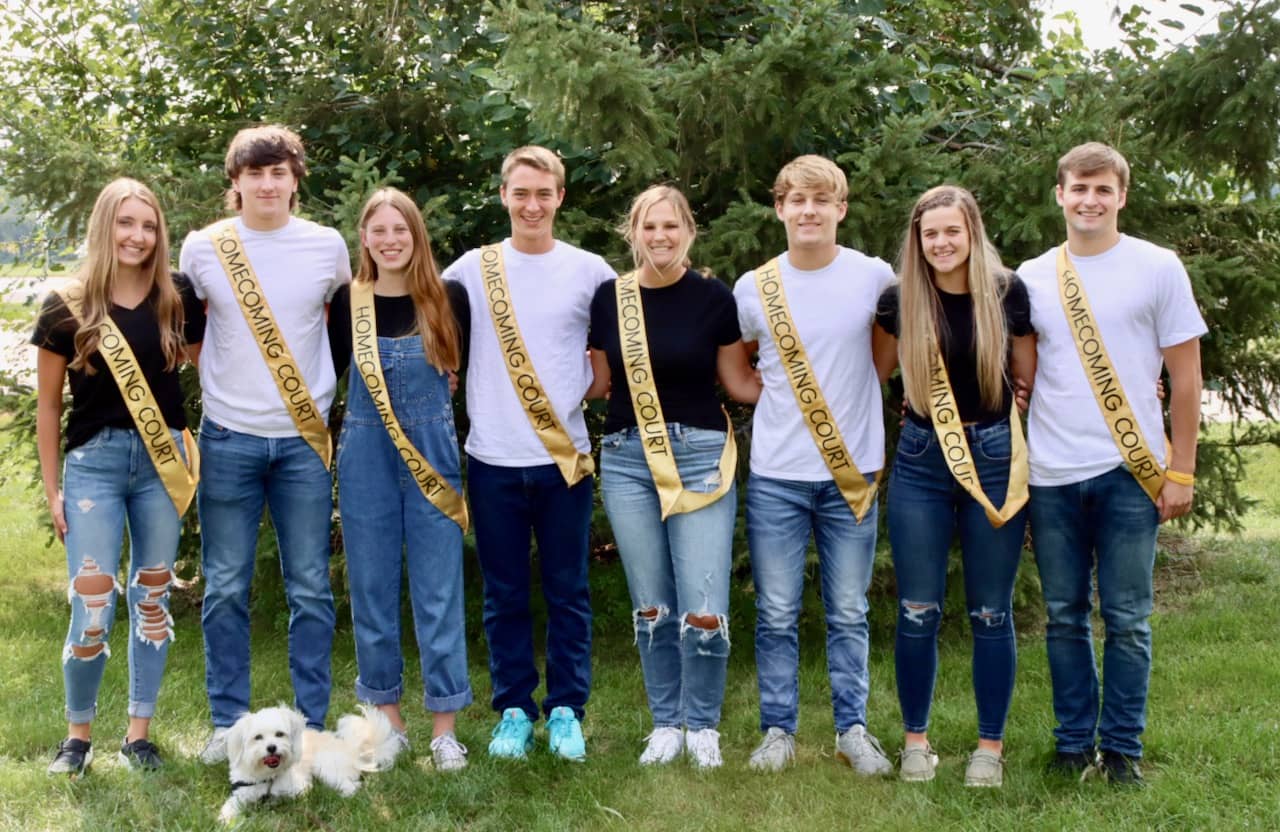 From L-R: Carmen Sieren, Will Cavanagh, Olivia Caskey, Thaddeus Shetler, Dawsyn Miller, Tyler Helmuth, Cana Rediger and Gunnar Gingerich.
The Golden Hawks are ready to ground the Rockets for this year's homecoming game. 
To celebrate homecoming Mid-Prairie students will be showing their spirit through dress-up days and other festivities throughout the week. Monday kicked off spirit week with USA day, and today's theme is jersey day. Tomorrow will be class distinction day with the powder puff and kickball games beginning at 5:30 p.m. where the juniors will face off against the freshmen and the seniors will take on the sophomores. The winners will go on to face each other to see what class will take home first place. The booster club will also have food available for purchase beginning at 5 with tables available for seating. Following the games will be the introduction of the homecoming court with the crowning of the king and queen. This year's court includes Olivia Caskey, Dawsyn Miller, Cana Rediger, Carmen Sieren, Will Cavanagh, Tyler Helmuth, Gunnar Gingerich and Thaddeus Schetler. KCII will be broadcasting live from Mid-Prairie High School beginning at 7:30 p.m. for coverage of the coronation ceremony. Thursday will be Hawaiian day with Friday wrapping up festivities in a sea of black and gold. The Golden Hawks are set to take on the Eddyville-Blakesburg Rockets for this year's homecoming varsity football game at 7. KCII will have all the play-by-play live from Dwight G. Sattler Field on AM 1380, FM 102.5 and kciiradio.com.