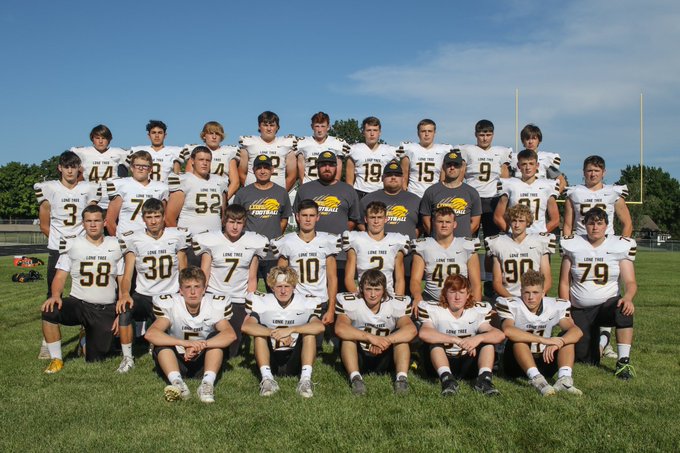 Photo Courtesy of Lone Tree Football Social Media
The Lone Tree football team got back on the winning track Friday with their biggest offensive output of the year in a 66-40 win over HLV. Things were tied at six after the first quarter, but the Lions stretched it to a 28-14 lead at the half. HLV used a big third quarter to get back into the game at 36-33 going to the fourth, but in the final frame the Lions were stronger down the stretch, outscoring the Warriors 30-7 in the last quarter to secure the win.
Lone Tree had 441 yards of total offense including 285 through the air. Quarterback Cade Shield was 19 of 26 passing for that yardage total to go along with five touchdowns and just one interception while also rushing for 156 yards on 18 carries and three more scores, as he helped record all of Lone Tree's yards in the game. Through the air, Cade Patterson pulled in eight catches for 132 yards and three touchdowns. Matthew Hemsted had seven catches for 45 yards and a score, Drew Gauley caught two passes for 98 yards and a touchdown. Caden Smith led the Lone Tree defense with eight and a half tackles. The Lions forced three turnovers with Hemsted and Shield each covering up a fumble and Cade Patterson picking off a pass. The Lions are now 3-1 and have a bye this week before hosting Winfield-Mt. Union for Homecoming on September 24th.