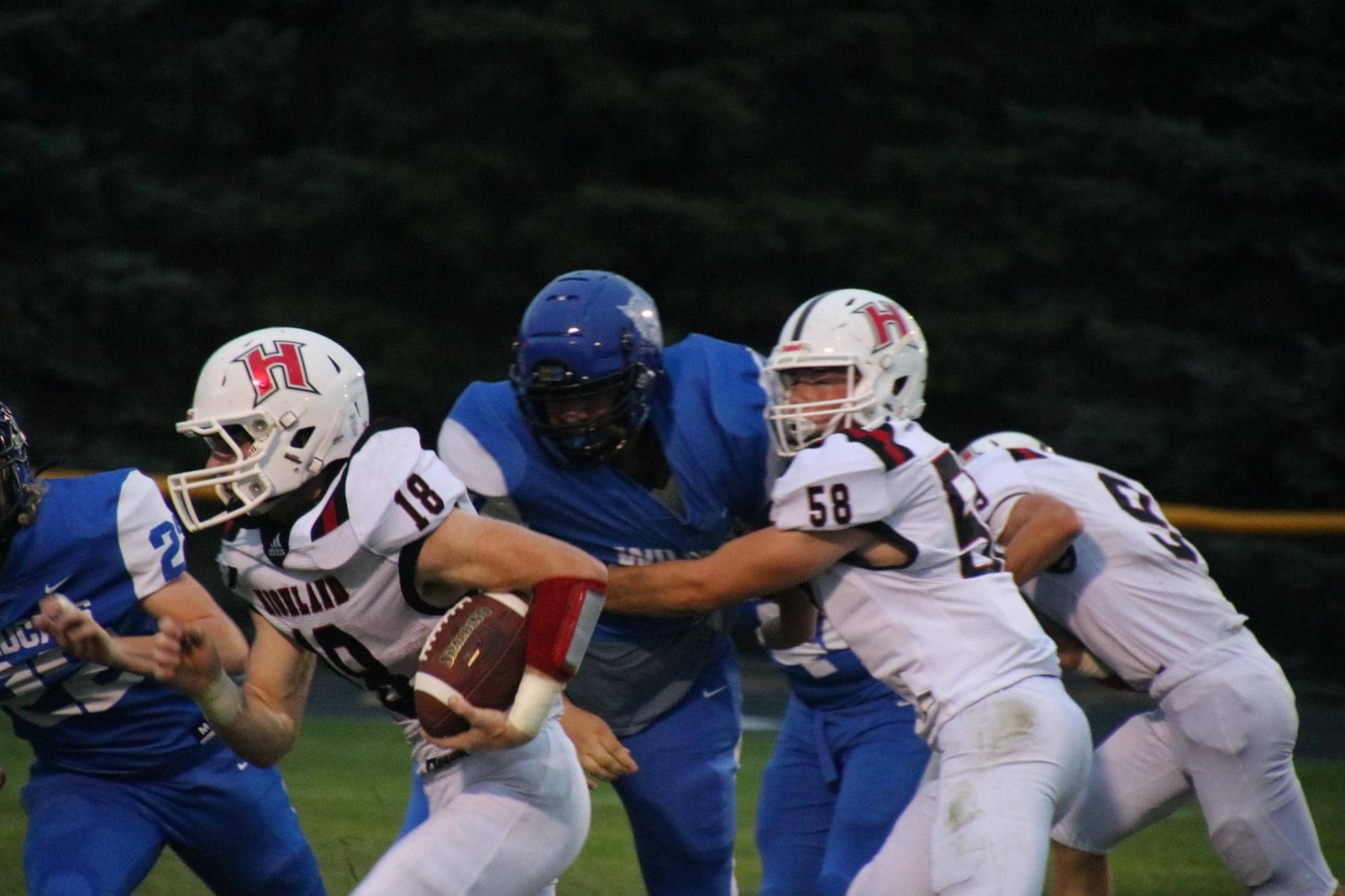 Finding the end zone was a struggle for Highland in week one, but it was a night and day difference on Friday when they invaded Columbus Junction and ran all over the Wildcats for a 48-20 victory. 
The Huskies set the tone from the outset with a pair of scores in the first and second quarter to take a 28-0 advantage at half. Columbus had their only momentum of the night when they drove down for a touchdown to start the third, but the Huskies immediately answered to put the finishing touches on the area win. Southeast Iowa was introduced to Brenton Bonebrake with the senior carrying the rock 17 times for 244 yards and reaching pay dirt four times. The offense recorded an impressive 522 total yards with Connor Grinstead being efficient through the air completing all six of his passes for 150 yards and three touchdowns. Brenton's younger brother Logan was on the receiving end of a 60 yard scoring strike and finished with four receptions for 103 yards. Luke Miller and Jaden Schmid had the other end zone trips for the team. The Wildcats were led by Jeff Hoback completing eight of 11 passes for 97 yards and a score while adding two rushing touchdowns on 107 yards. Kaden Amigon hauled in five throws for 70 yards and a score. 
Huskie head coach Scott Morel tells KCII Sports they are starting to add more weapons offensively. "Other teams now can't key on just one guy. Brenton really broke out in this game, Connor has been throwing the ball really well, and Logan was huge on the outside. We are establishing more weapons and that is something that you need in this game. The offensive line was a force all night as well."
Highland improves to 1-1 and they have a week three matchup at Wilton (2-0) on Friday. Columbus drops to 1-1 and they hit the road to Wapello (1-1). 
Photo Courtesy of Columbus Community Schools Social Media Page