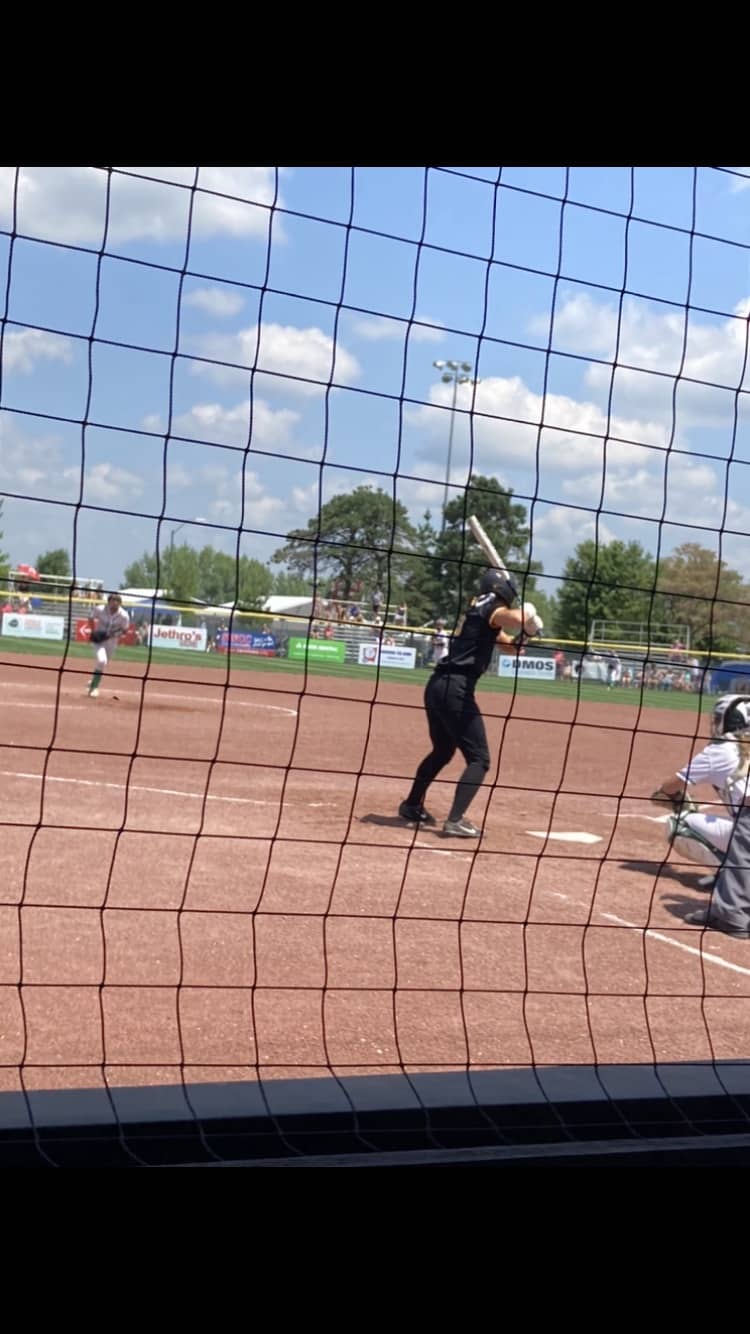 Down big late, the Sigourney softball team made Southeast Warren sweat it out in the seventh, but the Savages ultimately fell 9-6 in a class 1A state quarterfinal on Monday in Fort Dodge. 
As heard on KCII, the Warhawks took advantage of a Sigourney error in the first to take a 3-0 lead and they tacked on single tallies in the third and fourth for a 5-0 advantage. Stranding a couple opportunities in the first few frames, the Savages scratched across their first run in the fifth when Kaylee Weber had a bases loaded fielder's choice to plate Ava Fisch. Southeast Warren batted around in the sixth with four hits and they added four insurance runs for a 9-1 lead heading into the seventh. With the game looking bleak, the Savages would not go down without a fight and made things interesting with two outs. A pair of walks and two RBI singles from Madi Richard and Raegan Rozenboom helped send the tying run to the plate in Fisch. The eighth grader had a fly ball to shallow center field that looked like it was going to get down when Kaylee Bauer came in for a diving catch to end the furious comeback. Both squads had eight hits with Sigourney being led by Richard going 2-for-3 with two RBI and a walk. Four errors hurt the road Savages and Carly Goodwin tossed six innings giving up nine runs on eight hits and six free passes. 
Head Coach Shelly Streigle tells KCII Sports her team settled in after a rough start. "Looking back, we were kind of more nervous than I thought we were going to be. We did a lot of things to get rid of the nerves, but I probably should have done more. If you take away the first inning or if we had one more chance, I think it is a different outcome. This is the first time many of my players have been here so it is a big stage. Hopefully that last inning can build momentum for tomorrow."
Southeast Warren improves to 27-2 and they advance to Wednesday's semifinal against top-seeded Newell-Fonda. Sigourney is 25-9 and they will play #8 seed North Butler in a single consolation game Tuesday to close out their tournament. The Bearcats lost to Newell-Fonda 2-0 in the quarterfinals. North Butler is 19-7 and they finished fourth in the Top of Iowa Conference. Tuesday's game will get started at 11 a.m. in Fort Dodge and listen to the live play-by-play on AM 1380 FM 102.5 FM 106.1 KCII, kciiradio.com, or the free KCII Mobile App starting at 10:30 a.m.