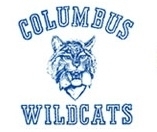 Columbus Community was able to avoid inclement weather last night and still hold their mini track meet where three other schools made the trip.
The Wildcat boys finished second out of four with 133 points and Wapello won it all with 146. Seven events claimed gold including Kaden Amigon in the 200m (24.20), Freddy Vergara in the 800m (2:11), Triston Miller in the 110m hurdles (16.87), Isaac Acosta in the 1600m (4:59) and 3200m (10:47), Mason Hodges in the discus (133'7''), and the 4x800m relay of Mason Hills-Carrier, Damian Vergara, Tim Hills-Carrier, and Tyler Humiston (9:43). 
The Columbus girls tallied 38 points to place fourth and Wilton grabbed the title with 115. Averi Sipes nabbed the top spot in the 3000m (14:19), Libby White won the discus (90'5''), and Michelle Diaz was first in the shot put (34'11''). 
Full results can be found below.