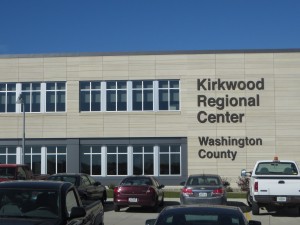 Adults have less than a month to register their children for the Washington County Kirkwood Regional Center's Kirkwood for Kids camps this summer.
Two camp sessions will be offered on June 14th, 16th, and 18th and July 26th, 28th, and 30th from 9 a.m.-noon for kids in kindergarten through eighth grades. Regional Center Director Tera Pickens says the classes are taught by the center's faculty members along with community partners, "Also excited this summer to be partnering with our local police department. [We] reached out to the chief of police here in Washington, we are offering a fun, fitness frenzy class and an opportunity to partner with some local police officers that are going to come out and help lead the charge with those students, leading them on some engaging fitness activities as well during camp."
Enrollment is limited to 20 students per age group and transportation will not be offered this year due to COVID-19 precautions. Registration is due by June 1st, and you can find more information here.