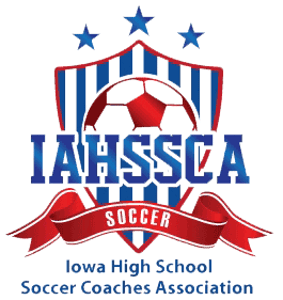 A new poll was released for class 1A this week by the Iowa High School Soccer Coaches Association, highlighting a pair of area teams. The Mid-Prairie Golden Hawks moved up one spot to No. 7 in this week's standings. Mid-Prairie is 7-0 on the season after completing a 2-0 week that saw them take down No. 13 Columbus on the road 6-2 and shut out Cascade 3-0 on Friday. For the season, Mid-Prairie is led by Owen Trimpe's 12 goals, 10th most in Iowa in 1A. Ethan Trimpe is best on the team and ninth in 1A with seven assists. Keaton Graber has made 14 saves this year with a 77.8% save percentage.
Columbus officially broke into this week's class 1A poll at No. 13 after being in the receiving votes category for the last few weeks. The Wildcats have an overall mark of 5-4 after an 0-3 week that saw them drop their matches to teams all ranked in the top eight including No. 7 Mid-Prairie, No. 2 Notre Dame and No. 4 West Liberty. For the season, Gary Molina leads the Wildcats with 17 goals, third most in 1A. Javier Panchillo is best on the team with three assists. Bryan Miranda has made 16 saves in goal with an 88.9% save percentage.
Tuesday, Mid-Prairie hosts No. 3 Iowa City Regina in Wellman. Columbus is back on the pitch Tuesday when they travel to Central Lee.