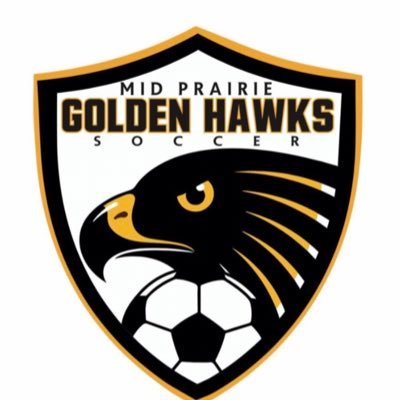 It's the season opener Tuesday for the Mid-Prairie boys and girls soccer teams. The Mid-Prairie boys start the year by hosting Mediapolis. In 2019, Mid-Prairie finished with a 9-4 overall record, including winning eight of their final nine matches during the regular season. Despite the year off with COVID, the Hawks still return some key pieces including leading scorer Aaron Slaubaugh and his nine goals. Slaubaugh and Ethan Trimpe led the Hawks with three assists in 2019 and are back. In goal, top experience belongs to Keaton Graber with 205 minutes on the backline and a 50% save percentage.
Mediapolis opened the season on Saturday with three matches at the Solon tournament. The Bulldogs beat Wapello 4-1 and Clinton 2-1 before falling to the Spartans on their home field 5-0. For the year, MEPO is led by Mason McGhee and Drew Zurmuehlen, each with three goals. Randall Hine has already logged 202 minutes in goal with 31 saves and an 82% save percentage. These two teams last met in 2019 with Mid-Prairie winning 2-1 in overtime. The Golden Hawks have won three straight in the series.
The Mid-Prairie girls travel to meet the Liberty Lightning tonight. The Golden Hawks were 10-4 in 2019, closing the regular season on an eight game winning streak. Even with no season last year, the Hawks bring back a ton of stats and experience from that team including their top three scorers who combined for 38 goals with Julia Boller, Esther Hughes and Kaitlin Martin. Boller's 19 tallies were best on the team. She was also the team leader with 10 assists. In goal, both Ainsley Lueck and Emily Swartzentruber return. The tandem put in more than 1, 000 minutes on the backline, making 74 saves with a 69% save percentage.
Liberty was 7-11 in 2019. They return their top two scorers Grace Heddens and Elise Hermiston who combined for 12 goals and seven assists. Hermiston led the way with six helpers. In goal, the lightning return one player with previous experience with Sam Harvey back for her junior season after 1,130 minutes on the backline making 104 saves and holding an 81% save percentage. These two teams met in 2019 with the Lightning taking the match 3-0. The boys match begins at 5p.m. in Wellman with the girls match set for 7:15p.m. in North Liberty.