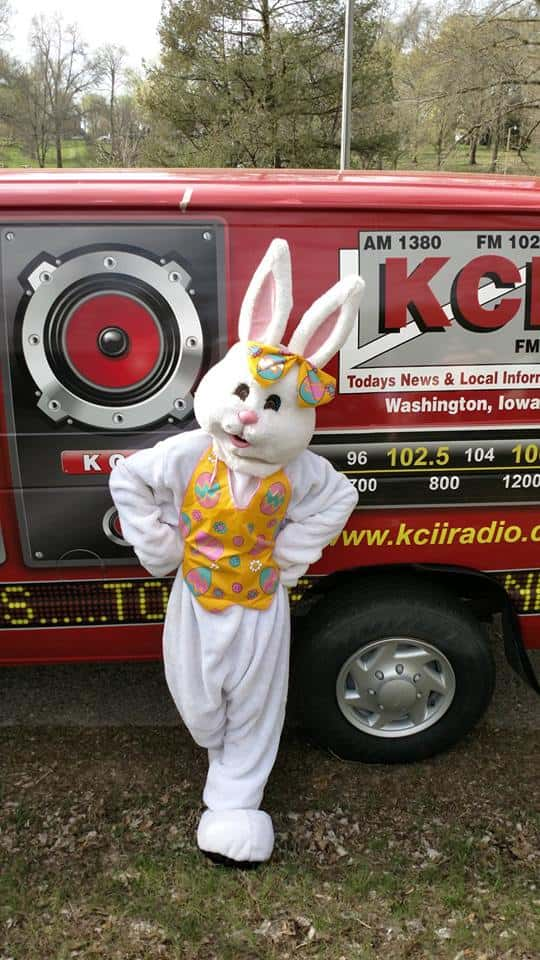 COVID-19 forced the cancellation of many Easter egg hunts in 2020, but this Saturday will see many events return for kids to enjoy.
The Crawfordsville Community Club will be handing out eggs from 6-9 a.m. during the drive-through pancake breakfast to benefit the Crawfordsville Fire Department. The Kalona Historical Village will open its doors at 10 a.m. and family units will hunt together starting at 10:20 a.m. Masks are required, social distancing will be observed and there will be no other activities due to COVID-19 safety concerns. The Riverside Area Community Club's Easter egg hunt was rescheduled from last week to tomorrow starting at 10 a.m. at Hall Park for those in third grade and younger.
There are two "Easter EGGstravaganzas" in Washington with First Assembly Church hosting a touch-free drive-through event from 10:30 a.m. to 1 p.m and includes a free meal, lots of prizes, and 4,000 eggs.  Elliott Realty's free egg hunt at the Knights of Columbus Hall is from 11 a.m.-1 p.m., which includes a hula hoop contest, games, prizes, crafts, and photos with the Easter Bunny.
Keota Community Club and Keota Eagles Advocates are hosting an egg hunt at 10 a.m. at Wilson Park in Keota with ages preschool to 4th grade welcome to stop by to collect candy and get a picture with the Easter Bunny.