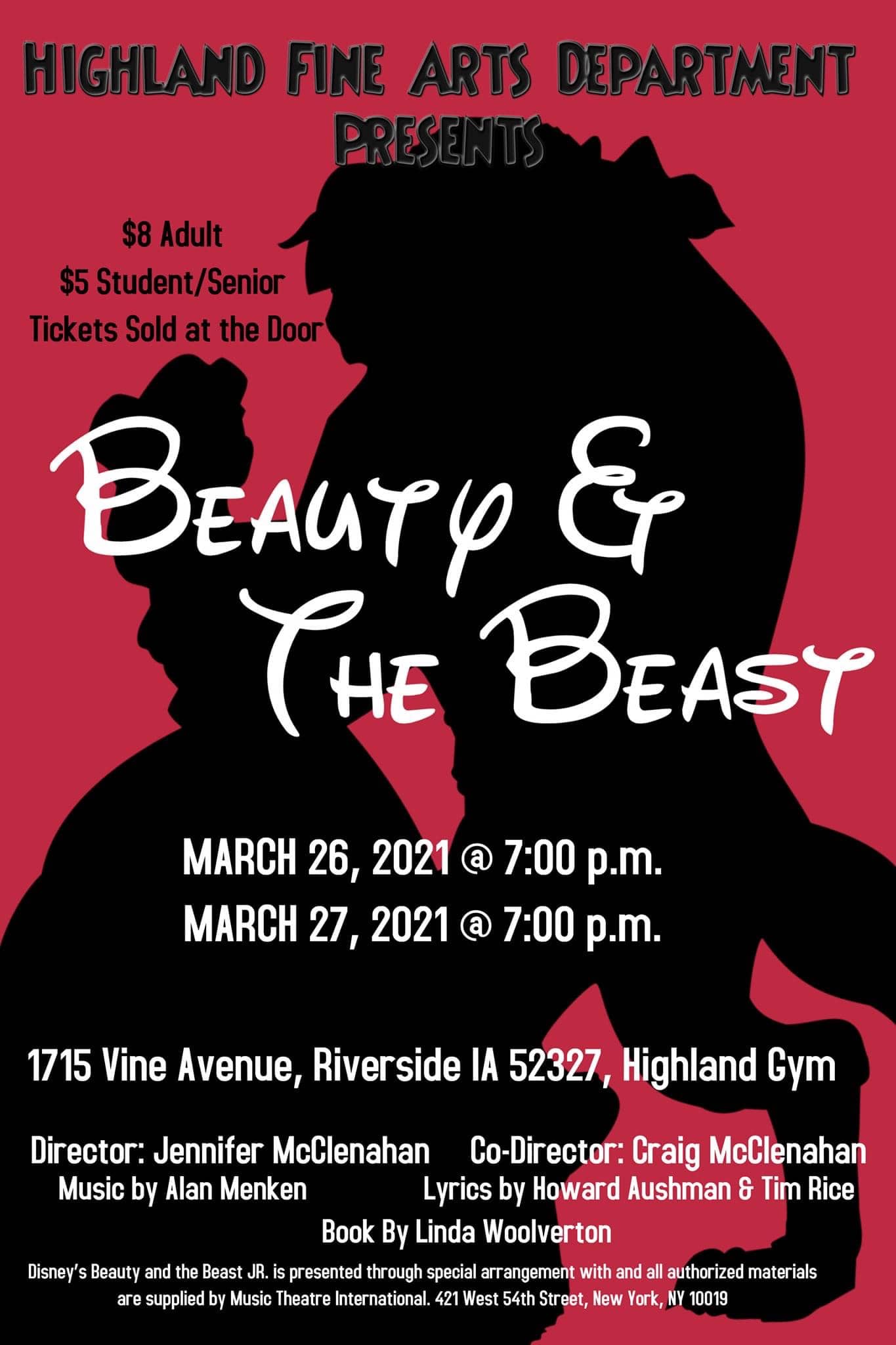 The wait is almost over for students in the Highland High School Fine Arts Department to once again perform in front of a live audience.
Director of Vocal Activities Jennifer McClenahan says they present their spring musical, "Beauty and the Beast," this weekend with performances at 7 p.m. Friday and Saturday. With COVID-19 forcing the cancellation of any production last spring and most of this current school year, she says students are anxious to return to the stage, "We have not heard applause in the Fine Arts Department since December of 2019, so they are hungry for it, they are very much looking forward to performing in front of the community again. It's going to be wonderful, they're ready for it. We've been practicing for about nine week, usually I can do a musical in about six weeks, but we've really had to kind of slow things down and do it in a different way, but they are ready."
McClenahan says the community is also eager to see the students perform as evidenced by the number of parents who have volunteered to help with set construction. She says that's been very helpful since this is her largest production in her 14 years at Highland with 35 student cast and 10 set crew members.
McClenahan says those attending the shows are required to wear masks and social distancing measures will also be taken. Tickets will only be sold at the door.