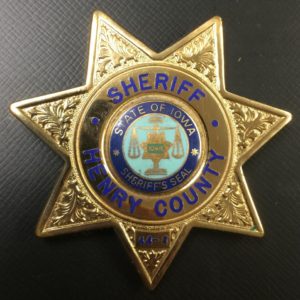 With warmer temperatures, farming activity is picking up, which can create unsafe situations for both farmers and motorists.
Henry County Sheriff Rich McNamee says he sees more farming-related crashes and accidents involving people who ignore safety, "I know that sounds very general, but the old adage, 'don't cross a PTO shaft,' that ends up being farm-tragic every year it seems like. Not having your safety equipment on or equipped in your vehicle, for example, the slow-moving vehicle triangles that are required, a flashing light that's required, that kind of stuff. As a motorist coming upon farm equipment coming up and down the road, patience, just be patient. We know they're going 18 to 22 miles per hour, we know that you're going 55 to 65 miles an hour or more if you're breaking that speed limit, but wait and be patient until you can safely go around them, or turn and take a different route if they're slowing you up."
McNamee says farmers should also be aware when there's a long line of cars behind their slow-moving farm equipment that those motorists are anxious to pass them. He advises farmers to avoid busy roads if possible, take an alternate route even if it's a little out of the way, or simply pull over and let motorists pass.
You can hear more from McNamee during our Special Edition Ag Magazines at 1 and 6 p.m. today on KCII.