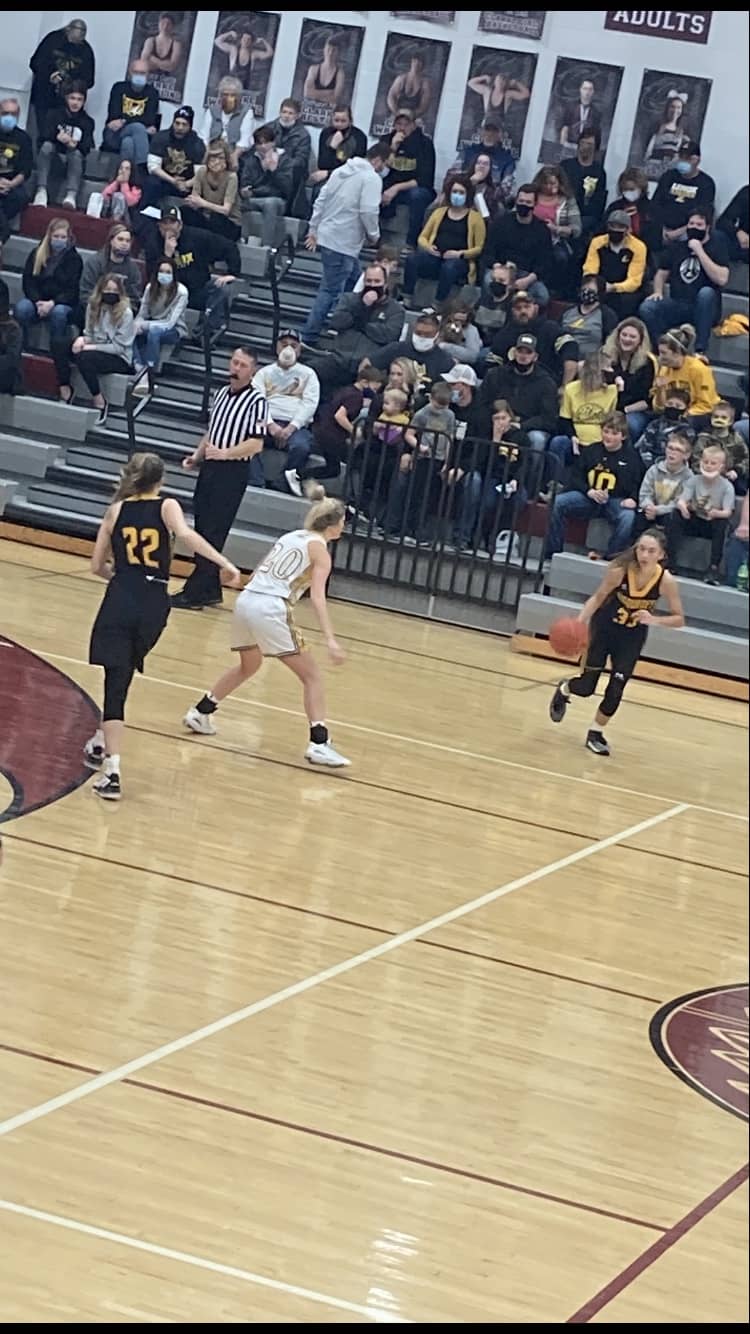 Full court pressure was expected from an athletic Lenox girls' basketball team on Friday and Sigourney had a hard time handling it in a 52-33 class 1A regional semifinal loss at Clarke High School in Osceola.
As heard on KCII, the Tigers settled in first to jump out to a 7-1 lead, but a quick 6-0 Savage run headlined by free throws from Carly Goodwin and two-point buckets from Kaylee Weber and Julia VanEe tied it up at 7-all. The full court zone press started to doom the Savages and they turned it over to trail 23-14 at the break. A fired up Sigourney team scored the first six points of the second half to cut the deficit to three, but Lenox (20-3) answered right back with a run themselves and the margin never got back to single-digits. Senior Joselyn Abell fouled out late in the third and that put a dent in the high-low game for Sigourney. The Tigers' Cassidy Nelson feasted on the press with many easy shots in transition to finish with a game-high 23 points. Weber led the Savages with 13 points and Goodwin added 11. 
Sigourney Head Coach Zach Tremmel tells KCII Sports the press was the difference. "They had the perfect game plan to beat us. We have struggled to handle pressure this year and they have really quick guards. I thought if we could make it a half-court game we could have gave them a run, but we couldn't take care of the ball long enough."
The Savages conclude the season 18-6, their fifth 18-win season in a row. They say goodbye to three seniors in Weber, Abell, and Sidney Morse.