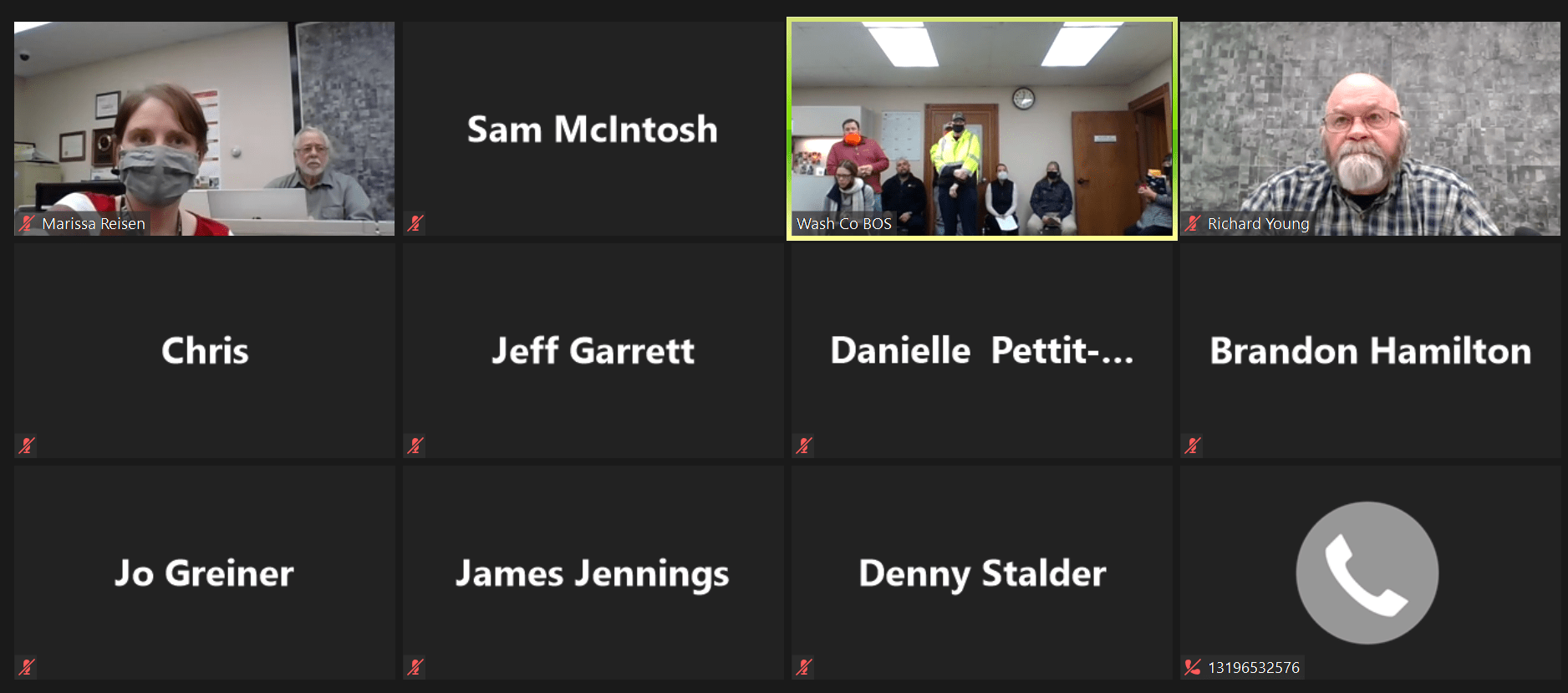 The Washington County Board of Supervisors continued discussion of enacting a wind energy ordinance during their most recent meeting.
The board previously discussed but took no action on the assessment of wind energy conversion property ordinance during their December 22nd meeting, which would be the first of two ordinances they would consider regarding windmill development. Supervisor Jack Seward Jr. stated in this week's meeting that he doesn't know of any county in Iowa that hasn't passed a wind energy ordinance, however, he's not sure if they want to promote a wind farm project in the county.
Seward previously told KCII that the developer Invenergy is in talks with landowners to revitalize the Long Creek Wind Farm project that went dormant about 15 years ago. He also stated during the meeting that if they don't pass this ordinance the developer may not pursue the project as they wouldn't get subsidies the ordinance would provide. It was also mentioned that a landowner meeting was scheduled for Wednesday in Keota, that Seward planned to attend.
Supervisor Richard Young said he thinks they should set a public hearing date for this ordinance, so it can be published and residents can give their input on the matter. Young also mentioned he has heard several landowners have already signed contracts for this project. The wind farm is said to span six to seven miles across the central part of the county. The board has an item set on their January 26th meeting agenda to set the time, date, and location for a public hearing.