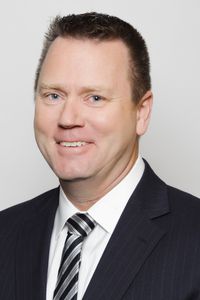 State Senator for District 42 Jeff Reichman (R) says legislation has already been drafted and is in review requiring all Iowa schools to provide a 100% in-person learning option for students amid the COVID-19 pandemic.
Governor Kim Reynolds (R) proposed in her Condition of the State address last week that the legislature should immediately pass this measure and another to provide parents with "education savings accounts," or school vouchers, giving families more choice in education. Reichman, who represents Lee, Henry, and portions of Jefferson and Washington counties, says he is in favor of this proposal and that he doesn't want students to continue experiencing "a fog" when returning to school buildings after an extended period at home, "These kids have experienced that and without that instruction, without that vital classroom instruction and school boards ask for more and more money, for more and more instruction and more and more training and that's vital for a reason, and if these kids don't get the instruction they need this may be the end of their formal instruction, learning, and if they don't get that this is going to seriously impact their future."
Currently, Iowa school districts must have a positive COVID-19 test rate of at least 15% in their county and have at least 10% absenteeism among students before they can receive a state waiver to transition to fully online learning, and Governor Reynolds has required schools to hold at least 50% of their core academic instruction in person unless they meet those exceptions. In regards to 100% in-person learning, District 39 State Senator Kevin Kinney (D) who represents most of Washington County stated during the Washington Chamber of Commerce's legislative briefing last weekend that school boards should have more local control over these matters. You can hear more from Reichman in Monday's Halcyon House Washington Page online at kciiradio.com.