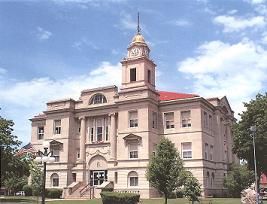 The Keokuk County Board of Supervisors has voted to extend pandemic emergency paid sick leave benefits for county employees.
County Attorney Amber Thompson says the county was mandated by the federal government to offer COVID-19 sick leave through the end of 2020, but even though that mandate has expired, the supervisors approved extending the benefits through March 31. Thompson says the provisions of what qualifies for pandemic emergency paid sick leave haven't changed, but if an employee received COVID sick pay by December 31, they are not eligible for it again as a result of the extension.
Full-time county employees can receive 100 percent of their pay for up to 80 hours of work missed due to COVID-19 if they meet certain COVID-19 guidelines. Part-time county employees' emergency paid sick leave is based on the number hours worked on average over a two-week period.