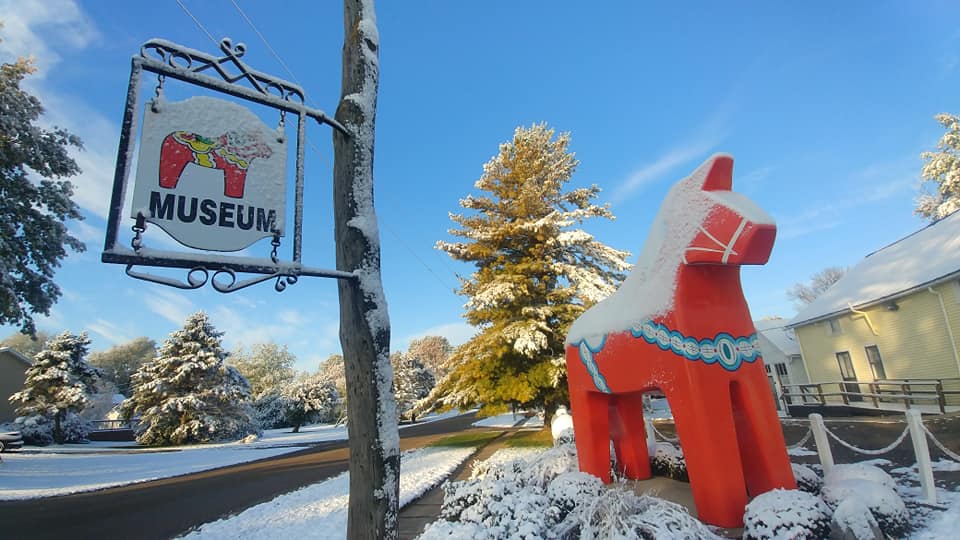 While it's been closed for 10 months due to the COVID-19 pandemic, the Swedish-American Museum in Swedesburg is undergoing a facelift in preparation for when it can reopen to the public again.
The Swedish Heritage Society and Historical Foundation in Swedesburg oversees the museum and Society Grant Writer Ceanne Alvin says the building's exterior is being rehabilitated thanks to a State Historical Society grant of $33,000 as well as a $4,000 Henry County Community Foundation grant, "The $4,000 grant we really appreciate getting from Enhance Henry County (and) will help with the cost of rehabilitating the windows. That's an area that's very labor intensive and has to be done by somebody with those skills and it takes a lot of hours to work on that project, so the money from Henry County will be going to the window rehabilitation."
Alvin says the windows are being refurbished by Terry Phillips with TK Enterprises of Riverside and are available for public viewing by appointment. She says the museum is contributing $10,000 to the rehab project which is being targeted for a May completion. Alvin says the museum then hopes to celebrate its 30th anniversary.