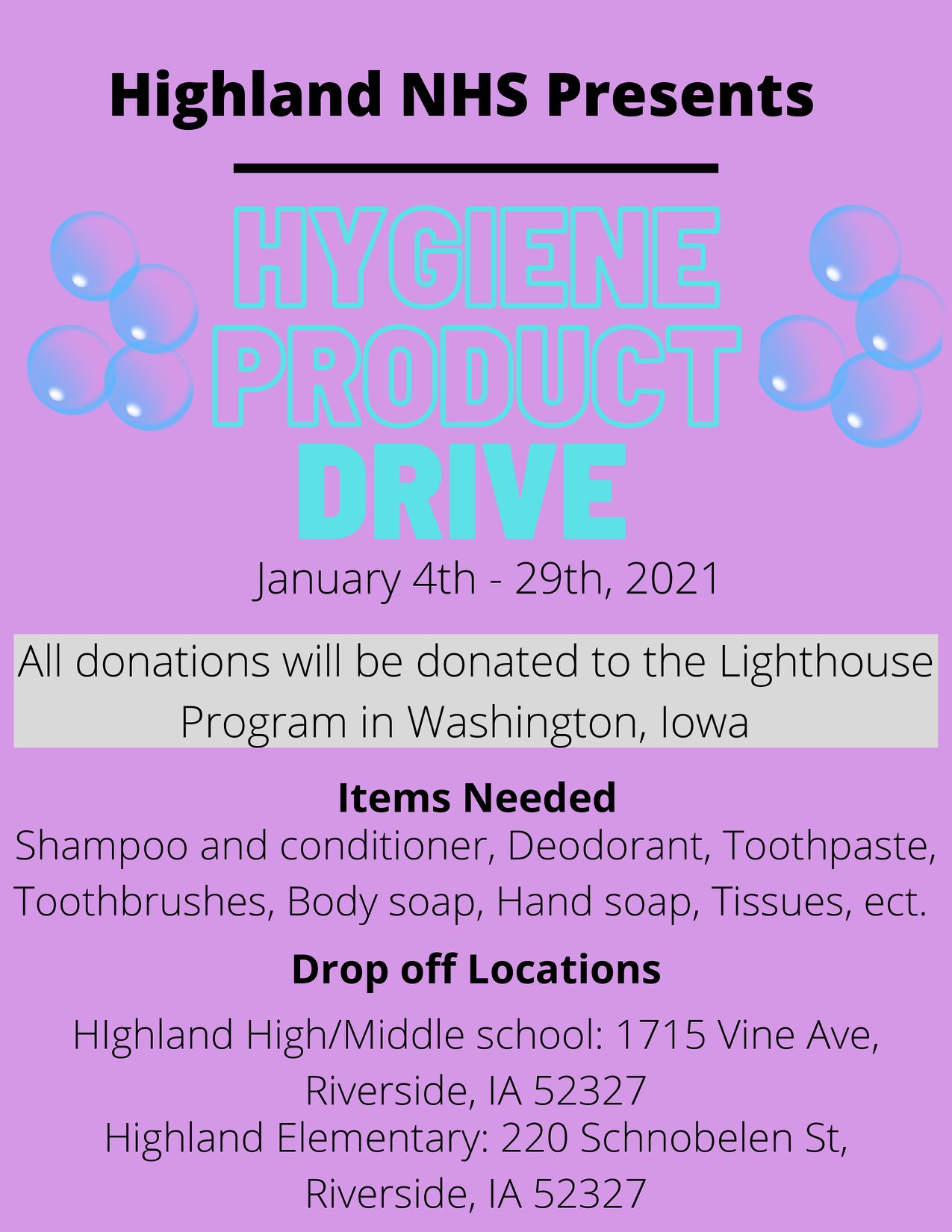 The Highland High School National Honor Society is collecting hygiene products for the Lighthouse in Washington, a program providing emergency shelter, food, furniture and clothing as well as counseling services, and other miscellaneous needs in the community. 
Highland NHS Co-Advisor Cindy Crawford says her students hope to help with public donations of shampoo, conditioners, deodorant, toothpaste, toothbrushes, body soap, hand soap, tissues, and other toiletries for residents helped by the Lighthouse, "If people get jobs or leave, get an apartment, then they like to send hygiene product care packages with them to get them started. So, we brought that back to the students and they got really excited about it and we started the process from there."
Co-Advisor Molly Zywiec says there are 18 NHS students involved in the hygiene products drive and they have drop-off locations at the Highland secondary and elementary school buildings in Riverside.  Donations are being accepted through January 29.