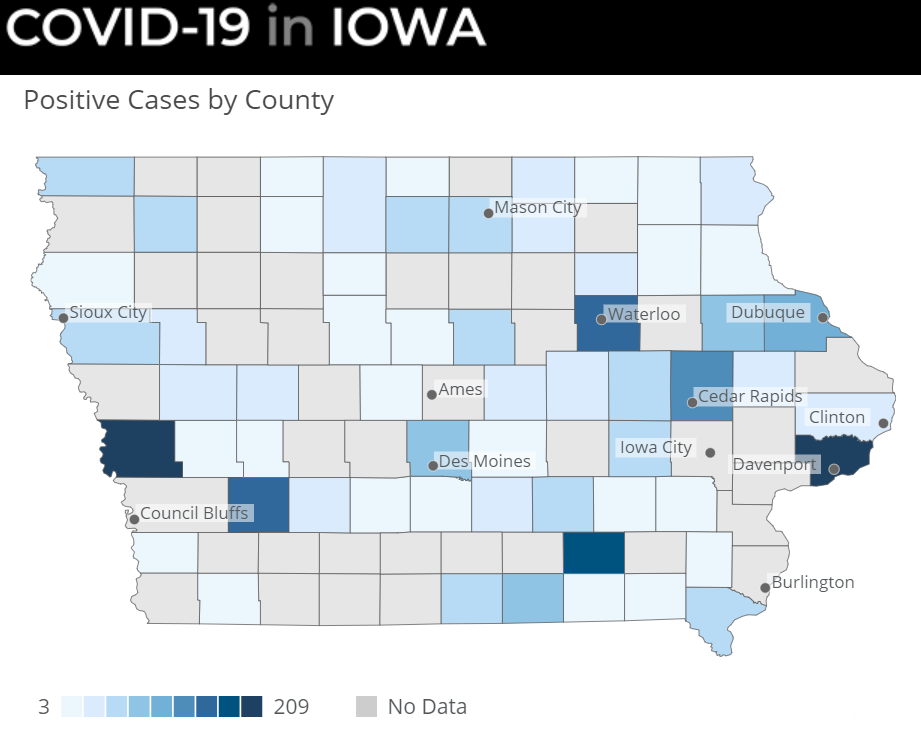 There are currently 114 long term care facilities with outbreaks of COVID-19. Governor Kim Reynolds said on Thursday that 114 of the state's approximately 440 centers have an outbreak currently, or 1 in 4 facilities. According to the Iowa Department of Public Health there are 2,831 COVID-19 confirmed cases in those facilities as of Thursday with 1,439 people recovered.
Reynolds announced $14 million of CARES funds will be going to long term care facilities for testing supplies and staffing expenses. A facility goes under an outbreak category when it has had at least three confirmed cases and it goes off of the list when it hasn't had a new case in 28 days. There are four such outbreaks in the KCII-listening area, they include Arbor Court in Henry County with 23 cases and two people recovered; Colonial Manor of Amana in Iowa County with 62 cases and 53 people recovered; Sigourney Health Care in Keokuk County with 23 cases and four people recovered; and Pleasantview Home in Washington County with three cases and no recovered cases.
As of Thursday, Washington County has had 1,189 confirmed cases of COVID-19, 12 deaths, and 620 people have recovered. The 14-day positivity rate for Washington County on Thursday was 18.6%.
People are urged to take steps to prevent the spread of the virus – wear a face mask in public, social distance, wash hands frequently with soap and water, and stay home when ill.