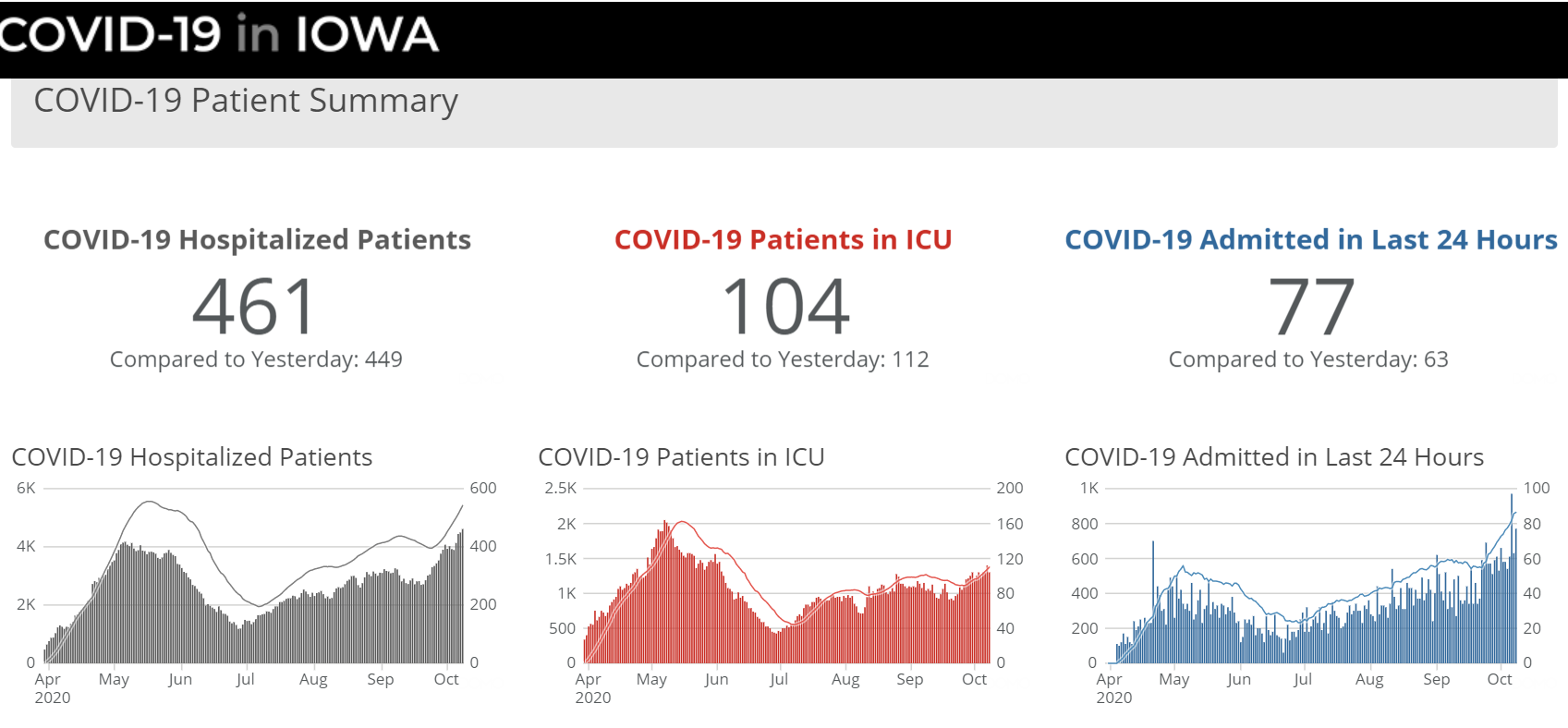 Iowa's COVID-19 hospitalization rates have continued to tick up over the last week. On Tuesday, the number of people hospitalized reached 413 people, over the previous high that was recorded at the beginning of May. By Friday it had increased to 461 people in Iowa hospitalized, of those 104 people were in intensive care and 38 people were on ventilators.
As of Friday in Region 5, which includes the KCII-listening area, fewer than 19% of the inpatient beds in the region were available with 372 total beds and 63 ICU beds.
Washington County Public Health Director Danielle Pettit-Majewski encourages people to take steps to prevent the spread of the virus, "Really making sure that you avoid large gatherings is hugely important. Wearing a mask when you are out in public and you can't social distance. Social distancing, you know maintaining that six feet of separation from people who are not in your household. Good hand hygiene, all of that. Staying home when you're sick. And again, I'm also going to stress too right now, because we're in that time, is getting a flu shot because overall that is going to reduce disease burden in our county, hopefully stress our healthcare system less, and maybe keep the rate of absenteeism down in our schools so that kids can continue to learn in person."
As of Friday, Washington County had 546 confirmed cases of COVID-19 with 11 deaths, and 395 people recovered.