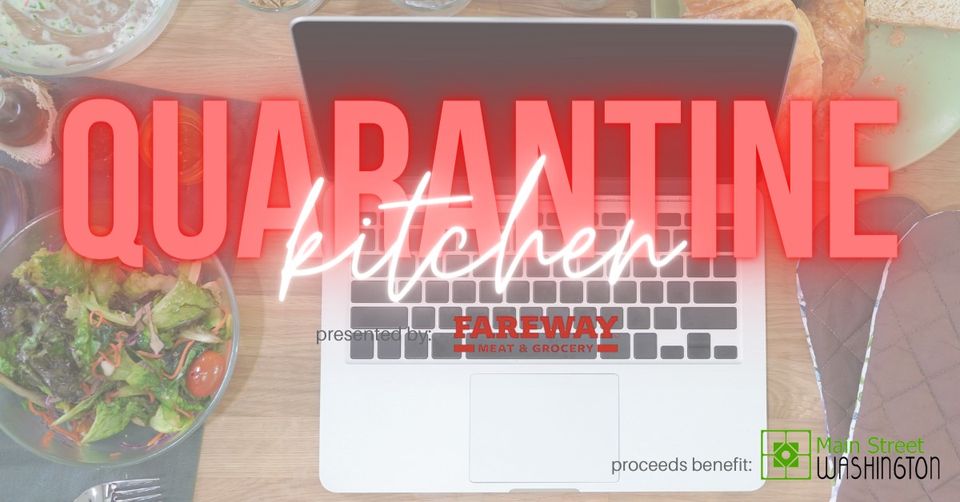 People will have the chance to cook alongside a local chef via Zoom while raising money for Main Street Washington in a new program called Quarantine Kitchen. Director of Main Street Washington Sarah Grunewaldt shares where the idea for the event came from, "I had a board member who really loves the meal kit boxes that you can order online, and they show up to your house and it's all the ingredients portioned out perfectly. And you get the recipe and you get to learn how to cook this new thing that maybe you wouldn't have tried on your own. And she thought, you know with everybody staying home more because of COVID maybe it'd be a fun fundraiser to not only have that kind of meal kit that shows up at your house but also a cooking class with local chefs and showcasing some local talent that we have teaching you right from your own kitchen."
People can sign up and then receive all the ingredients they need for a dinner for two, a recipe, and a private Zoom link for the live cooking class. The class will be held at 6 p.m. on Monday, October 19th. Grunewaldt says they have some people participating out of state, and if people want to sign up from afar they can do so and get a list of needed ingredients. The inaugural class will feature Chef Cory Evans and local Restaurateur Jaron Rosien. The pair will be teaching you how to cook a chicken and penne pomodoro skillet.
Meal kits are $35 with an additional fee for a wine pairing. For a registration link click here.