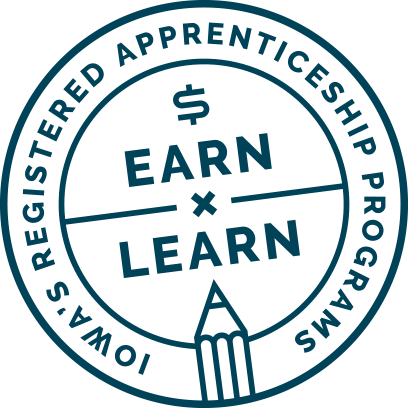 Two new Registered Apprenticeship grant opportunities have been announced by Governor Kim Reynolds. The grant programs total $10 million and are funded by the Coronavirus Relief Fund. According to Iowa Workforce Development, the grants will help Iowa's economic recovery by incentivizing the creation and expansion of registered apprenticeship programs. There will be an emphasis on recruiting people who were affected by the pandemic. The programs provide on-the-job learning with classroom instruction and provide the apprentice with a nationally recognized credential and employers have more skilled workers at the end of the program.
The first grant opportunity received a total of $5 million and the maximum award per applicant is $50,000. These are available for high schools, nonprofits, and businesses with less than 50 employees. The second opportunity is for post-secondary institutions or healthcare employers with a maximum award of $250,000 per applicant. Both types of grants can be used to purchase equipment, tools, simulators, instructional materials, curriculum, or other items to expand or create registered apprenticeship programs.
The programs can provide online learning as well as hands-on learning when safe. For more information about the grants and registered apprenticeship programs in Iowa click here.