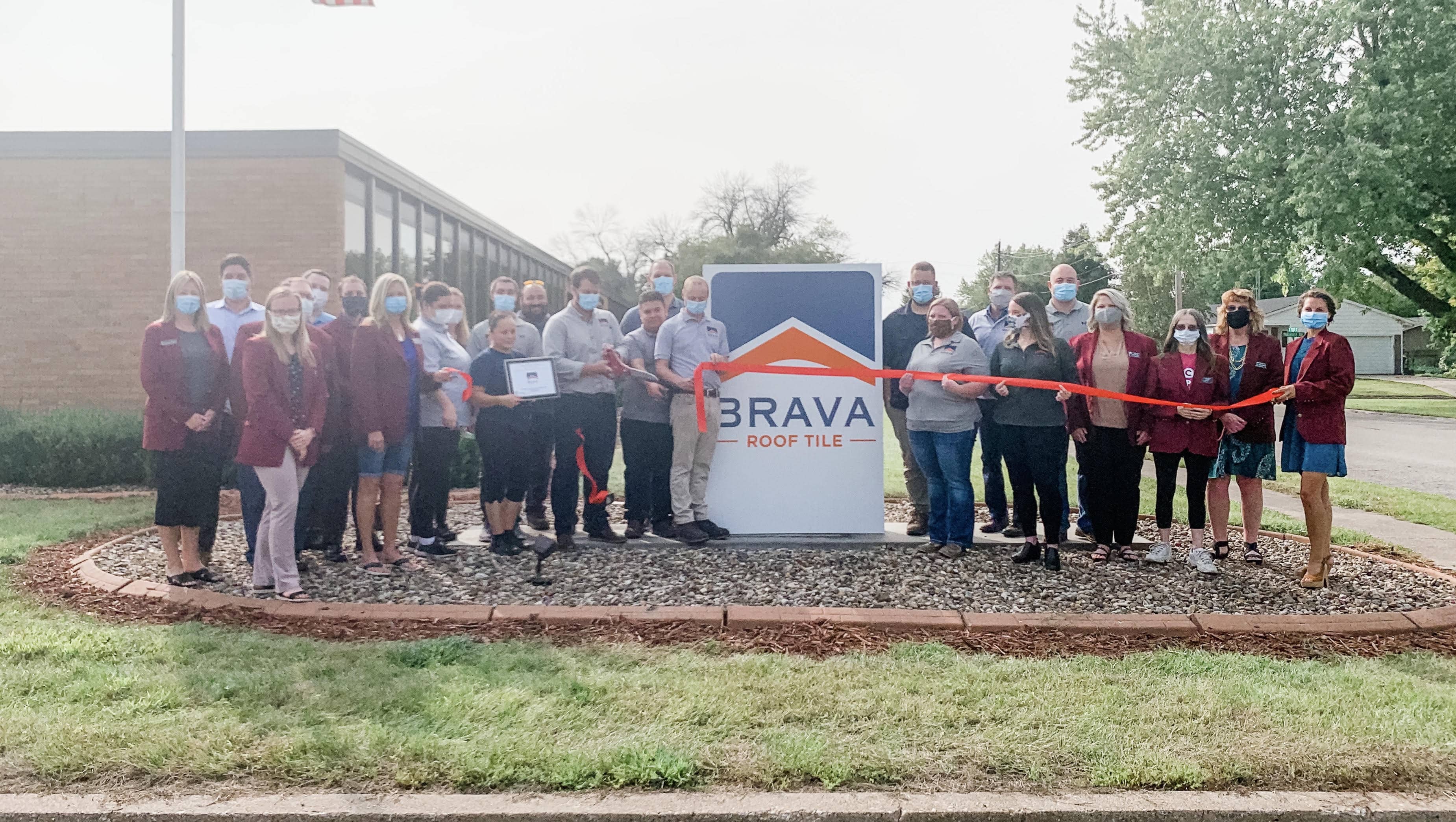 Photo courtesy of Washington Chamber of Commerce
Brava Roof Tile has a new home in Washington. The company that makes durable composite roof tiles from recycled and recyclable materials has moved into the former Whitesell factory. Their products have received third-party certifications for the highest levels of wind, fire, and hail and have a 50-year warranty.
On Monday, the Washington Chamber of Commerce Chamber Ambassadors held a ribbon cutting to mark the company's start at 915 East Tyler Street.
Last fall, Whitesell decided to leave Washington and gifted the building to the City. Brava Roof Tile is now purchasing the facility from the City for $1.2 million with monthly installments over the next eight years and ends with a balloon payment. In addition to the facility being filled with a local company's expansion, the City is transforming the open field on the east side of the property into a residential neighborhood.