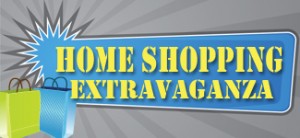 Over 100 businesses are taking part in next week's KCII Home Shopping Extravaganza. Area businesses will have gift certificates for sale on KCII Radio and the discounts will vary during the three-day event. There are car maintenance packages, hair services, restaurant gift certificates, area activity passes, and more. Click here for the updated list of items.
KCII General Manager Joe Nichols says it's one way to treat yourself while supporting local businesses, "Absolutely, why not save some money, you know. And at the same time there's great ways to support our local businesses by being a part of this with us. And of course, you're getting something in return for that. So, you get to support the local businesses, you get a discount on some things, save a little bit of money, and still find ways to get out and do some things."
To make a purchase all 653-4513 while it is live on air next Tuesday, Wednesday, and Thursday starting at 10 a.m. each day. All items can be picked up curbside at KCII between 9 a.m. and 6 p.m. on Friday, September 25th or from 9 a.m. to noon on Saturday, September 26th.