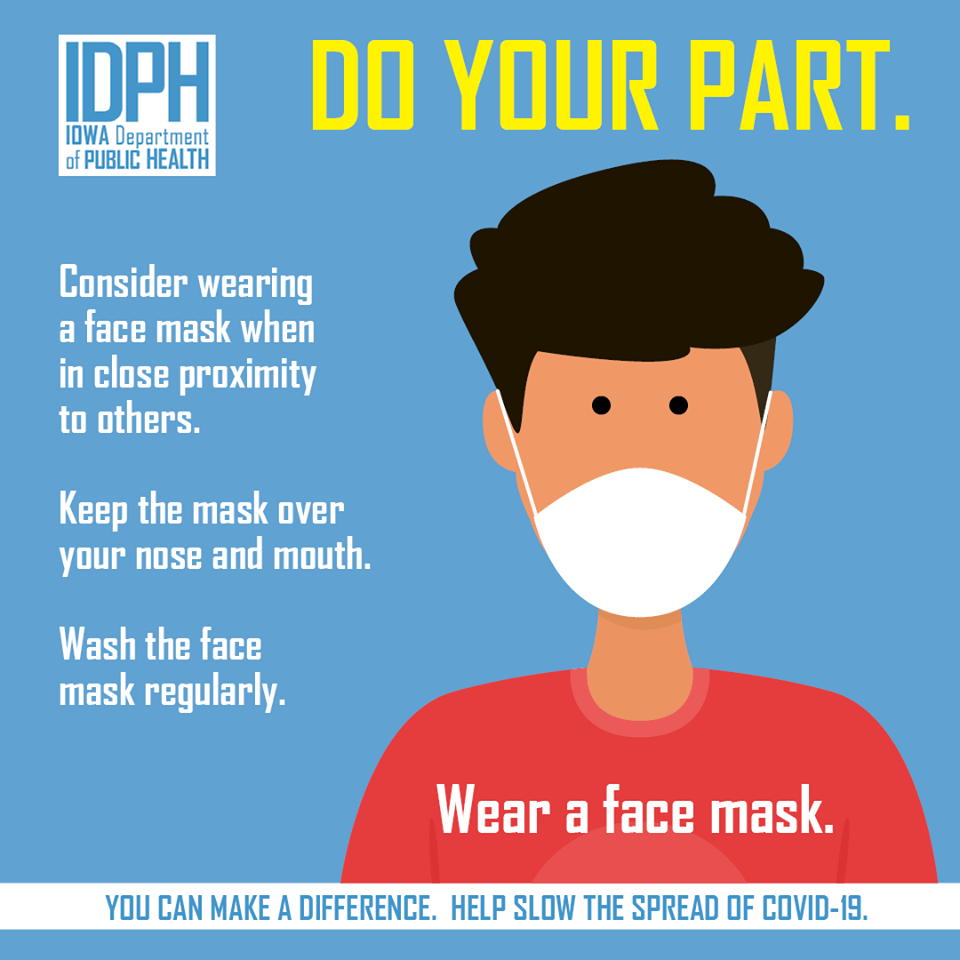 Iowa has had over 72,000 confirmed cases of COVID-19 and 1,206 deaths as of Thursday. According to the Iowa Department of Public Health, 51,663 people have recovered, or nearly 72%. In a press conference on Thursday, Governor Kim Reynolds said that the 10% absenteeism for schools is a guideline, not a requirement to apply for a waiver for online/remote learning.
Also, when asked about students being in contact with others for 15 or fewer minutes, Dr. Caitlin Pedati said the guidance is more about limiting the number of interactions, saying, "It's not so much about meeting a time cut off."
As of Thursday, Washington County has had 378 confirmed cases of the virus, 11 deaths, and 314 recovered. The county's 14-day positivity rate was 6.3%. Both Mid-Prairie and Washington School Districts have had people test positive for COVID-19. Superintendent of Washington Willie Stone said 22 people were exposed and quarantined. As of Wednesday, Mid-Prairie had six students and one staff member test positive, and a total of 126 people in quarantine.
Reynolds also emphasized the importance of mental health care during her press conference and encouraged people to seek help through Your Life Iowa.