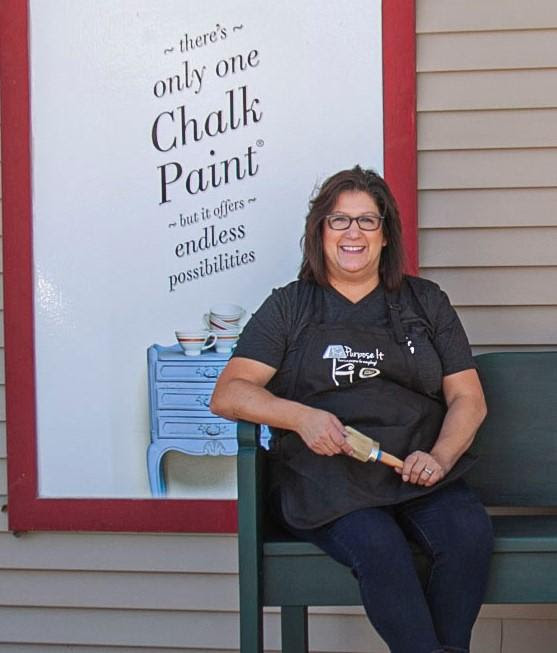 Photo courtesy of Washington Chamber of Commerce
A Washington business owner will be participating in the Goldman Sachs 10,000 Small Businesses Program. Leslie Allender, owner of Repurpose It and co-owner of Carson Plumbing and Heating, was accepted for the program. Allender applied in March after being encouraged to do so by Washington Chamber of Commerce Executive Director Michelle Redlinger.
In the program, Allender will take part in class work online due to the COVID-19 pandemic. The program is 100 hours and is administered through the Des Moines Area Community College. Curriculum will focus on business skills like marketing, employee management, and negotiation.
Participants must have been owners of a business for at least two years with revenues of at least $100,000 in the most recent fiscal year and employ at least two people. The program will also provide tools and professional support to help develop strategic and customized business growth plans.