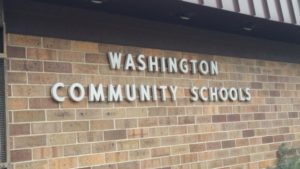 The Washington School Board is holding a work session this evening. The only item on the agenda is the district's Return to Learn plan. Earlier this summer the district created a 63-page document regarding their plan and contingencies for returning to school during the COVID-19 pandemic.
Superintendent Willie Stone has shared at previous board meetings that the district has been conducting technology improvements in all four school buildings in recent months. The Washington School District does have enough devices including iPads and laptops to be completely 1:1 from kindergarten through 12th grade if needed.
The meeting begins at 7 p.m. at the central office building and will be live on the school district's YouTube channel – click here.