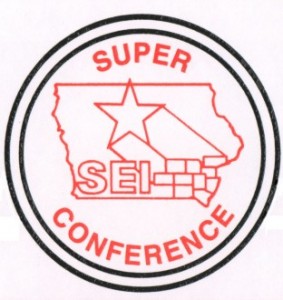 It was a pair of KCII area showdowns last night on the baseball and softball diamond, as the Highland boys and girls of summer earned bragging rights sweeping Winfield-Mt. Union in Southeast Iowa Super Conference play.
The Huskie baseball squad went on the road and made it a short night winning 13-2 in six innings. A 6-0 advantage after four frames grew when the Huskies put up three more in the fifth and added four in the sixth to put the game out of reach. Chase Schultz led the offense going 3-for-3 and Cael Yeggy had a pair of hits with two RBI. Trevor McFarland picked up the win on the bump tossing five innings of no run ball and giving up three hits while striking out 10. Christian Gerot led the Wolves going 2-for-4 with one RBI and Dawson Bergthold gave up four earned runs in 4 2/3 innings of work. Highland improves to 5-3 and WMU falls to 1-6. 
The previous two JET Physical Therapy Athletes of the Week in Madie Anderson and Grace Batcheller went toe-to-toe in the circle with a classic pitcher's duel in Riverside. Both hurlers went the distance in a marathon 10 inning contest with the Huskies edging the Wolves 2-1. WMU got on the board early with a home run by Anderson in the second, but the offense could not cash in the rest of the night despite 11 hits. Highland tied it up in the fifth with a RBI single from Dani Laughlin and in the 10th they walked it off after a throwing error plated Sarah Burton. Highland's Batcheller gave up 11 hits and one earned run in the complete game victory while Anderson gave up eight hits with one tally being earned and striking out 15 batters. Laughlin, Burton, and Mackinze Hora each had a pair of knocks for the victorious Huskies. Emma Haines and Jobey Malone recorded two hits for the Wolves. Highland moves to 5-4 and WMU is now 4-2.