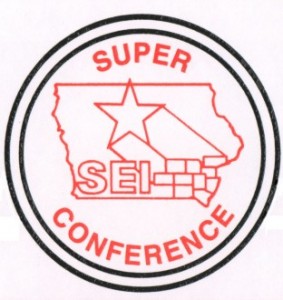 The Hillcrest Academy Raven baseball and softball teams will take on Wapello in Southeast Iowa Superconference action Monday. The Raven baseball team comes into the game with an overall record of 2-5. They were 8-4 winners over Louisa-Muscatine Friday. On the year, the Ravens are hitting .228 as a team, led by Eli Ours at .500 with 11 hits, three RBI and six runs scored. London Schrock leads the team with five RBI. On the mound the Ravens have a 4.23 ERA led by London Schrock at 0.75. He and Noah Miller have recorded pitching wins this year.
Wapello comes into the game with an overall record of 1-5. Last time out, the Indians were beaten by Highland 12-1. On the year, Wapello is hitting .223, led by Daniel Meeker at .533 with eight hits, five RBI and six runs scored. On the mound, Wapello has a 7.80 team ERA led by Meeker who has not allowed an earned run in five and two thirds innings. Sophomore Maddox Griffin has recorded the only pitching win so far this year for the Indians. The Ravens swept Wapello in a doubleheader last year by 10-1 and 3-1 scores and have won four straight in the series.
The Hillcrest softball team comes into tonight with an overall record of 0-6, following an 11-1 loss at Holy Trinity on Friday. This year the Ravens are hitting .116 as a team, led by Esther Hughes at .267 with four hits, and two runs scored. Mia Graber has one RBI. In the circle Leah Bontrager has done all of the work this year with an 8.97 ERA in 32 innings.
Wapello comes in at 7-4 on the year. The Arrows won two of three over the weekend at the North Linn Tournament, beating Janesville and Clayton Ridge but falling to the homestanding Lynx. On the year, the Arrows are hitting .399, led by Tatum Wolford at .579 with 22 hits, 16 runs scored and 16 driven in. In the circle Wapello has a 4.44 ERA, led by Aliyah Lolling at 3.50 with a 2-2 overall record in 30 innings. Wapello has won 10 straight in this series including a doubleheader sweep last year by 14-3 and 15-2 scores. Hillcrest's last win came in 2013. Baseball action begins tonight at seven in Wapello, the softball game gets started at seven in Kalona.