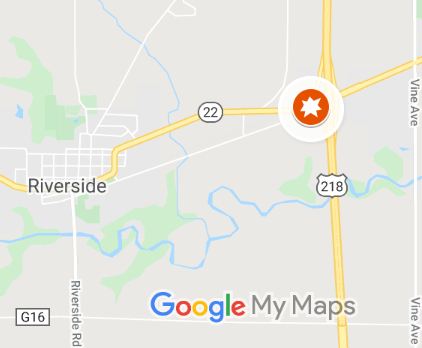 Five people were injured in a two-vehicle wreck in Riverside Saturday night. According to the Washington County Sheriff's Office, at 10:54 p.m. a Pontiac G6 was west westbound on Highway 22 and a Silverado truck was southbound on an exit ramp from Highway 218 when it failed to stop at the stop sign and entered Highway 22. The car, driven by Madison Thomann of Ainsworth, collided with the truck, driven by Edward Clarke of Shakopee, Minnesota.
The car was occupied by three juveniles, and the truck had two adults and two juveniles. An ambulance transported Clarke and one juvenile passenger of the truck to the University of Iowa Hospital. Three others involved in the wreck had minor injuries. Clarke was cited for failure to obey a stop sign.
Washington County Sheriff's personnel were assisted at the scene by Washington County Ambulance, Riverside Fire Department, and Riverside QRS.