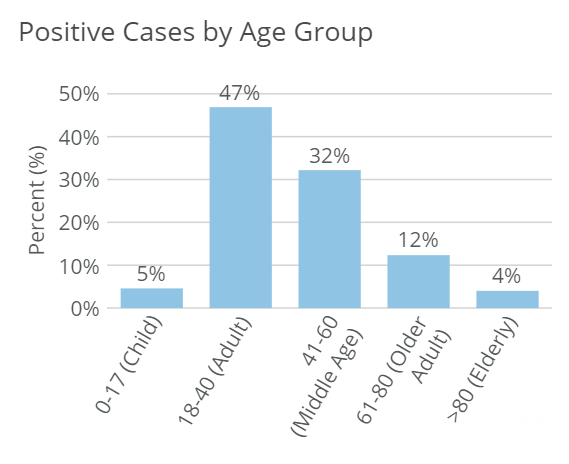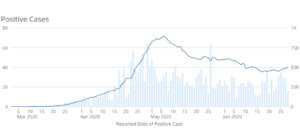 Five more COVID-19 deaths and 935 new confirmed cases were reported by the Iowa Department of Public Health over the weekend. As of Sunday at 7 p.m., Iowa had a total of 28,490 confirmed cases of the virus with 17,672 people recovered so far, for a recovery rate of 62%.
Washington County Public Health Director Danielle Pettit-Majewski encourages people to limit contact and take steps to avoid getting the virus, "So you want to maintain that six feet of distance. You want to continue to wash your hands. You know, wear either a face mask or a face shield, if you're unable to maintain social distance, if you're going to be out in public. I know there's still a lot of really good options about getting food to go, getting groceries brought to your vehicle. There are just still a lot of ways to prevent that spread. I know it's nice out, I know the desire to go out and do some of our usual summer activities is high, however we are still seeing the virus circulating. And all of the guidance that we have been preaching since March is still the same guidance we would preach today, because that R0 value which determines how infectious the virus is is still above one, and until it is below one we do really need to be careful."
As of Sunday night, Washington County had 221 confirmed cases with nine deaths, and 188 recovered. Johnson County has seen a recent increase in cases and now has 1,033 confirmed cases with eight COVID-19 deaths, and about half have recovered. Louisa County has 359 cases with 13 deaths, Henry County has 81 cases with three deaths, Jefferson County has 50 cases, Iowa County has 49, and Keokuk County has 19 cases with one death.
As of Sunday night 119 people were hospitalized statewide, with 35 in intensive care units, and 18 COVID-19 patients were on ventilators.