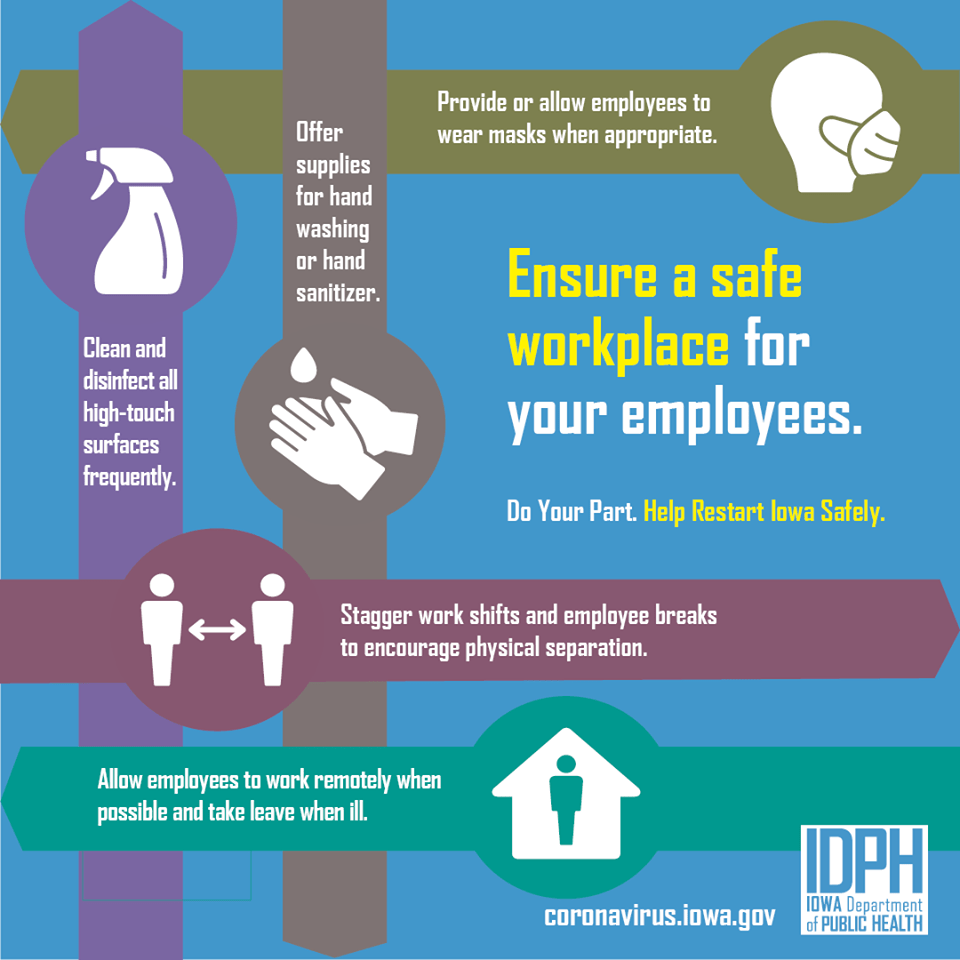 Iowa saw an increase of nearly 500 confirmed cases of COVID-19 from Thursday to Friday. According to the Iowa Department of Public Health, as of Friday at noon Iowa had 27,555 confirmed cases of the virus and 701 deaths. So far, 17,175 people have recovered, for a recovery rate of 62.3%. Washington County has had 217 confirmed cases and nine deaths, with 86.6% of the cases recovered so far. Johnson County has seen a recent increase in cases and as of Friday has 945 confirmed cases with 528 recovered.
Washington County Public Health Director Danielle Pettit-Majewski says the guidance for employers hasn't really changed since March, "It's still really beneficial if you're able to stagger shifts, if you're able to stagger breaks. If people can work from home, allow them to continue doing so. You know, the more distance you can put between your staff while maintaining your operations the better you're going to be. And it's doing an easy thing up front, to avoid doing a harder thing down the road, that's really where it's prevention. An ounce of prevention is worth a pound of cure. And so, we really just want to stress that to our businesses, to our workers, you know that when you're taking that risk for yourself, you're also taking that risk for everybody that you're going to come into contact with. And so, just trying to reduce that close contact is really going to benefit you all in the long run."
She also encourages people to wear masks if you're going to be within six feet of people whether that's at work or at the grocery store. Also, remember to wash your hands often with soap and water, and disinfect frequently touched surfaces.