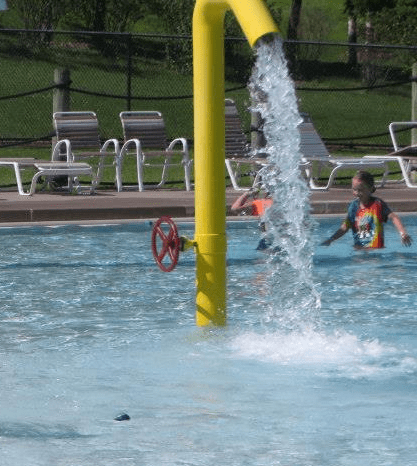 The Washington and Kalona outdoor city pools will open for the public on Friday with some modifications to prevent the spread of COVID-19. To help provide space for social distancing, the capacity for attendance will be 100 people in Washington's Steele Family Aquatic Center and 60 people in Kalona.
CEO of the YMCA of Washington County Amy Schulte explains priority admittance will be for people who live within each city, and after half an hour if capacity has not been met then people from outside of the city limits will be able to enter, "The fact that a lot of our neighboring communities are not opening their pools this summer, we were concerned that we were going to see even more of that this summer. And the concern was, you know, if you have a large group of people that have come from surrounding communities and they're the ones swimming but the people who live just up the street from the pool don't have access to it, you know we felt like that wasn't the intention of the community pools when the cities built those facilities for the city residents. So, we wanted to try to find a way that we could give them priority but still have, okay there's still a time frame in which there is an opening for others if we don't reach our capacity." Schulte added that the residents of each town pay taxes that help financially with the pool facilities.
She said to maximize attendance there are two shifts available and people can attend one shift per day. The first shift will be 1-3:30 p.m. and the second shift is 4-6:30 p.m. with the half hour between used for cleaning.
No season passes are available, people will need to pay each day. Children under the age of 12 must be accompanied by an adult 18 or older.