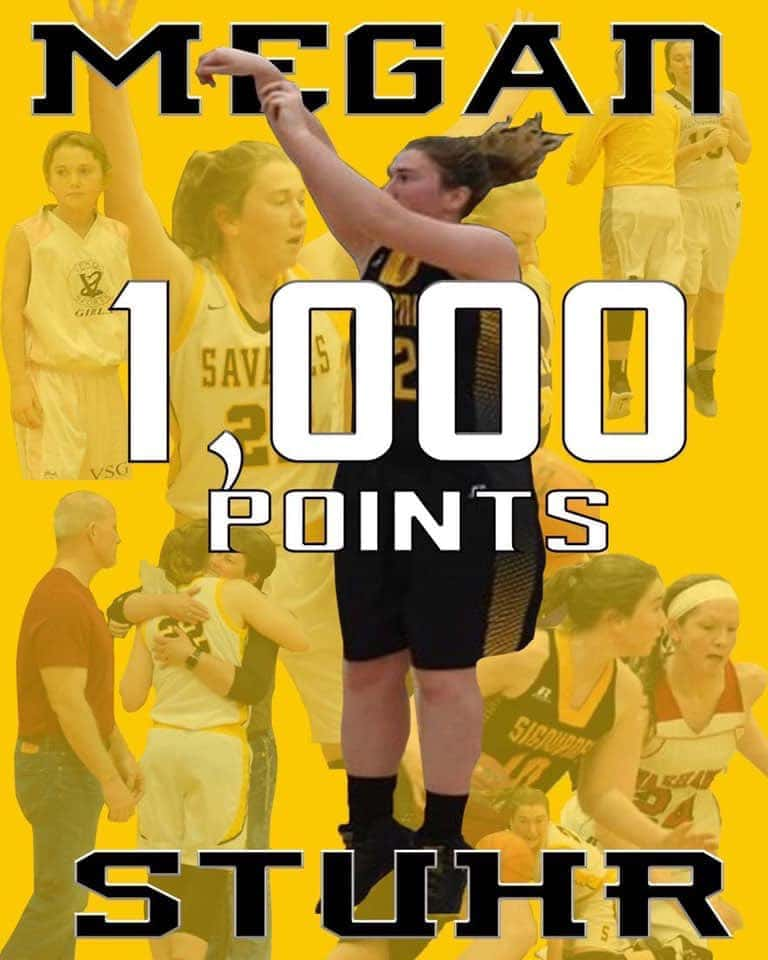 The top 10 best sports stories countdown for area schools from the 2019-2020 academic year continues with number eight and it takes us to the basketball gym in Sigourney. 
Every player dreams of having a perfect farewell in their final game where they have competed for years. The Savages' Megan Stuhr got to live this perfect farewell. In her final game ever playing at Sigourney High School, Stuhr led her team to a playoff victory over English Valleys and eclipsed 1,000 points in her career while doing it. With two minutes left, Stuhr sunk her 25th point of the night on a free throw to give her the career milestone. That ended up being the senior's final point in that gym, as she was pulled from the game and received a standing ovation from Savage faithful. 
Head Coach Zach Tremmel told KCII Sports you could not write a better script. "Once this game got out of reach I was going to make sure she got 1,000 points on this floor. She should be proud. She has been a four-year starter for us and has steadily developed her offensive game. Megan is going to be missed next year."
Stuhr averaged 21 points per game this winter including shooting 43% from the floor and was a third team all-state selection by the Iowa Girls Coaches Association. The senior led the Savages to an 18-5 season and a class 1A regional semifinal berth.
Check back in tomorrow for number seven on our countdown when we take a look at a record breaking season for a WACO basketball player.